Looking for the most interesting streets to explore in Bangalore? If you're planning on traveling with friends, family, or alone, here are our top 10 picks for the Best Places To Visit In Bangalore. Be sure to include them all in your vacation schedule.
Here Is Our List Of 10 Best Places To Visit In Banglore
1. Lal Bagh Botanical Gardens
This botanical garden is one of the most beautiful places in Bangalore, probably all over India. The garden built by Heider Ali was later remodeled by Tipu Sultan. The garden consists of a glass house inspired by London's Crystal Palace. The garden is beautifully spread over a vast area of ​​240 hectares and is rich in 1800 species of plants, trees, and herbs.
2. Bangalore Palace
​​Built by Chamaraja Wodeyar in 1887, Bangalore Palace is one of Bangalore's most popular tourist attractions, with a design inspired by Windsor Castle in England. The impressive palace consists of fortified arches, towers, Tudor-style architecture, green lawns, and intricate wood carvings inside. The royal family still lives here today. This Tudor architectural work is a microcosm. The palace has acquired the foundations of the Odeya dynasty of Mysore.
3. Tipu Sultan's Summer Palace
Located in the busiest market area, Tipu Sultan Fort ideally represents the artistic talents of the past and is one of Bangalore's most fascinating attractions. `RashkeJannat` is the summer sky of Tipu Sultan, the ruler of Mysore. The ruler is celebrated mainly for his heroic deeds on the battlefield. With a great desire for art and culture, the palace is a prime example of architecture, featuring sturdy columns and motifs. The palace is a perfect example of Indo-Islamic architecture and a perfect example of Indo-Islamic architecture.
4. Cubbon Park
The park covers a vast area of 300 hectares and was designed by Richard Sanky. This huge lush park with well-maintained lawns deserves special mention. The park with celebrity statues is one of the most popular places to visit in Bangalore.
5. Ulsoor Lake
The picturesque lake covers an area of ​​125 hectares and is located in the center of the city. Built by Kempegowda II, the lake has a boating facility provided by the Karnataka Tourism Development Authority. Hiking trails around the lake are one of many attractions in Bangalore.
6. Vidhana Soudha
One of the best examples of Indo Saracenic and Dravidian architecture, Vidhana Soudha is a popular landmark in the Garden City. Its foundation stone was laid by Jawaharlal Nehru in the year 1951 and was finally completed in the year 1956. The largest legislative building in India is situated close to Cubbon Park offers the opportunity for tourists to visit the two popular Bangalore sightseeing places at a go.
7. Sankey Tank
The giant man-made tank in western Bangalore is one of the most popular landmarks today. Built-in 1882 during the Great Famine of 187678, the tank was built as a solution to the water shortage. There is a bright promenade with benches in the area, where you can take a walk and enjoy the beauty of the area.
8. Wonder La Water Park
Do you have an adventure in mind? Take your family to Wonderla Bangalore, one of Bangalore's best amusement parks and attractions. The park attracts many young people and families all year round and is perfect for those who want an adrenaline rush in a safe and affordable world-class water park. The park's exciting dry rides are the main attraction here, but it's also famous for its many waterslides and shows, and there are about 60 such rides to enjoy here!
9. Jawaharlal Nehru Planetarium
Managed by the Bangalore Science Education Association (BASE), the Jawaharlal Nebula Planetarium is one of Bangalore's most fascinating and enlightening places, not only for space enthusiasts but also for those with a keen heart. It is one. This popular attraction is visited by many children, teachers, astronomy, and space enthusiasts, thanks to its very fun and interesting interactive learning and knowledge offerings. With multimedia technology, you can learn everything from star formation to black holes in the most exciting way.
10. Bannerghatta National Park
Most of the sightseeing in Bangalore is a few kilometers from the edge of Bangalore. There is a broad selection of flora and fauna that can test this destination. National Park is located at 104.27 km, and there is also the first Butterfly Park in the country used in 1971. From the zoo to the forest part, from the aquarium to the crocodile farm, this preparation forest has been experiencing a lot!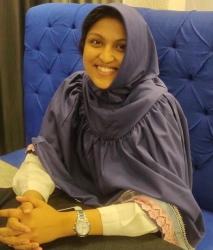 Latest posts by Sakina Rangwala
(see all)