You get ONE LIFE and Adventure is the best thrilling experience you get by doing any adventure activity, Proud and happy feeling is a bonus once you complete and you say inside to yourself YES I HAVE DONE IT. We suggest a few adventures in India that should be on your bucket list.
Some Adventures In India To Add To Your Bucket List
1. Chadar Trek In Ladakh
Walk across the frozen river and experience the challenges you face. Ladakh's Chadar trek is the most exciting experience. Hiking is open only in winter. H. January-February takes place on the Zanskar River, which is frozen and covered with thick snow blankets. For trekking, you can enjoy a canyon-shaped valley covered with thick snow.
Location: Ladakh, Zanskar River Difficulty: High difficulty, altitude can reach up to 11,123 feet.
Price: The package depends on the number of days covered. Prices include stays and other eligible areas. For 6N / 7D, these start at around 24,000 / including taxes and hotel rentals.
2. White River Rafting In Rishikesh
If you do not forget to carry out the adventure of the river, Rishikesh is characterized by the league. Rishikesh is a rafting capital in India where the holy Ganga River flows. Rafting at Rishikesh is the ultimate experience you can have. A rapid bubbling water beat from the Ganges offers exciting adventurous sports. When rafting on this holy river, you can enjoy a lush green magnificent floral sin scenery. Accompanied by professional rafters, you will be guided to an accident-free rafting experience. While in Rishikesh, you can also visit the most popular places Rishikesh!
While In Rishikesh: Bungee jumping experience in Rishikesh
Locations: There are many places to rafting. Brahmpuri to NIM Beach (9 km), Brahmpuri to Rishikesh (12 km), Shivpuri to Rishikesh (16 km), Marine Drive to Rishikesh (24 km), Kaudiyala to Rishikesh (34 km)
Price: Price per person It will be as follows. Depending on the kilometers selected, Rs450 is approximately 1850 / per person.
Best Time: Apart from the monsoon, you can go rafting from February to November.
3. Jim Corbett Safari – Uttarakhand
Want to meet the rich wildlife of India, especially tigers? Next is Jim Corbett National Park. An exotic wildlife habitat, this 13,184 km² national park is located in the Nainital district of Uttarakhand. Tourists can go to the Jeep Safari, which takes you through the entire national park. If you're lucky, you'll meet Jim Corbett's Royal Tiger. There are various zones, the Dhikala zone, the Bijrani zone, the Sonanadi zone, and the Durga Devi zone.
Best Time To Visit: You can explore this national park from mid-October to mid-June. Visiting during the monsoon is not a good idea.
Location: Ram Nagar, Nainital Province, Uttarakhand
Price: For Indian tourists around 4200 rupees including a Jeep for 6 people
For Foreigners: 8000 rupees for Jeep and 6 people
4. Scuba Diving In Andaman
The deep blue waters and beautiful marine life make it a truly magical place to explore Andaman. Andaman's marine life is a lifelong exploration experience and deserves an adventurous trip. From scorpionfish and squids to sharks and coral reefs, there are many things you can't miss. Andaman diving spots include Wall (Havelock Island), Clink Island (Port Blair), and Fish Rock (Passage Island).
Best Time To Visit: January-May is considered the best time when the island is calm and diving is in good condition.
A honeymoon in Andaman is also a great experience
Price: Diving prices in different categories on Andaman Island are divided into different packages:
About Us 3500/30 minutes per non-swimmer
Beginner Course: Approximately Rs 4500/60 minutes per person
Certified divers 2 days and 4 dives per person Rs10800 /
Night dive Rs 3,500 / person
Single diving Rs 3,500 / person
5. Roopkund Trek – Uttarakhand
If underscore trekking is your favorite pastime, we recommend Loopkund trekking. Located in the highlands of the Chamoli district of Uttarakhand, you can trek up to an altitude of 3200m. Trekking is known to stimulate excursions, so adventurers need to enter this country for rejuvenation. Loop Kund Trek is known for its mysterious scenery that you can experience with each pass. Don't miss the "Mystery Lake" that can be reached by passing through a series of forests and bubbling streams. One of the most exciting parts of this trek is Lake Mystery, also known as Roop Kund, at an altitude of 15500 feet above sea level and home to 100 skeletons.
Location: To explore this trek, you need to visit the two peaks of the Himalayas, the Chamoli district at the foot of Trisul and Nanda Ganti. Optimal Travel Time: The optimal travel time for Loop Kund Trek is from May to June, just before the monsoon.
Price: If you book an adventure travel agency in a group, the approximate price per person is Rs10,500 / for 810 days, including accommodation, meals, trekking equipment, and other required permits.
Conclusion
Adventures In India To Add To Your Bucket List, we are sure once you do any of them you will be tempted to do next. And you will be more confident and full of courage and positive energy…Don't wait just go for it.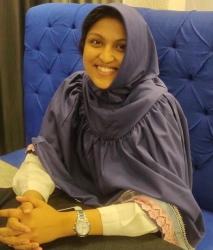 Latest posts by Sakina Rangwala
(see all)