The oldest city in Finland and formerly the nation's capital, Turku was once the most important city in the country (in the eyes of many locals it still is). It has a rich seafaring history and is well-known for its vibrant harbour, marvellous Gothic cathedral, medieval castle, and large student population.
Are you wondering why you should visit Turku? Well, the short version of the answer is that it's a fun city that offers its best in summer when the days are sunny and long and you can chill on the Aura River with the locals. Historical sites include a cathedral, a medieval castle, now a museum; a Swedish Theatre, and a Greek Orthodox church. Plan to stay overnight there. I went there in the month of August and it was a delight.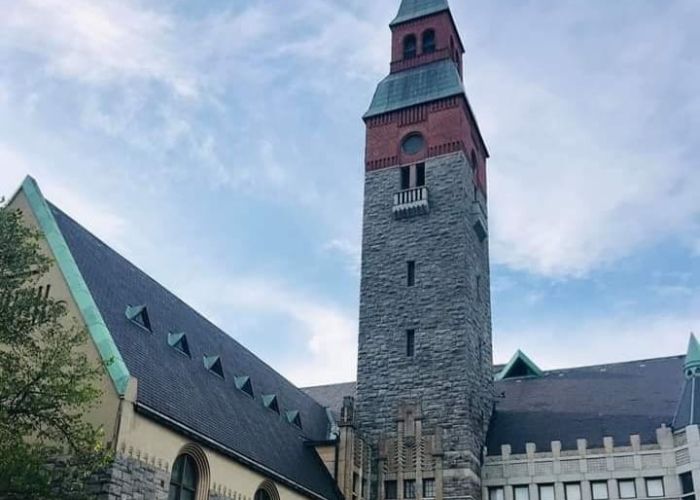 Turku is best explored on foot and the city is very compact and pretty easy to navigate. Virtually all the must-see attractions in Turku lie along the Aura river—the city's main river and are within comfortable walking distance of each other. For the outer-lying sights, you can also get around Turku using the city's efficient public bus system. A single journey ticket (valid for two hours) for buses costs 3 EUR and can be bought on the bus with cash or a card. You can also purchase a mobile ticket. A 24-hour ticket costs 8 EUR and can be used for multiple journeys. If you are visiting Turku in April-October, a great way to get around is on a bicycle. Turku has a fantastic bike infrastructure and well-marked bicycle paths. I was left speechless seeing the bike system there and almost every tourist was roaming on them. Taxi unless it is absolutely necessary as they are very pricey, and you will run up a large tab.
Things to do in Turku
Turku Castle
The Market Square & Turku Market Hall
Turku Art Museum
Aboa Vetus & Ars Nova
Pharmacy Museum & Qwensel House
Posankka
Forum Marinum
Take a stroll along the Aura River which cuts through the city before emptying into the Baltic Sea and has been aptly called Turku's lifeline. The 4-kilometre stretch from Turku Cathedral to Turku Castle is particularly scenic and is peppered with cafes, bars, benches, museums, swanky condominiums, and some of the city's important buildings such as the City Hall. To get the best views of the Aura River, go to one of the several bridges that connect the two sides. Hesburger was founded in Turku and is still headquartered there. Finns swear it's the best fast food. I saw them everywhere and so many outlets comparing the size of the town.
One of the best things to do in Turku if you're visiting in the summer is relaxing on one of the city's cavalcade of riverboats docked on the Aura River. Most of them have been converted to bars and it doesn't get much better than enjoying a drink on the top deck in the sunshine and watching the world go by while bobbing on the river. Admission costs between 5 EUR and 10 EUR per persoN but remember bars are expensive on the boat.
Turku is a bilingual city with Finnish and Swedish as its two official languages.it is a pretty much safe city. It is well connected by road and public transport, and it is easy to travel from Turku to different parts of Finland and especially to the capital region and Helsinki. Turku also has an airport that operates domestic and international flights.
While I was there I learned 2 big things Ferries between Turku and Stockholm make return trips within 24 hours (day and night voyage). Turku Day is celebrated on the 3rd Sunday, September, and there will be plenty of festivities for the whole weekend. The weekend program invites lovers of music, dance, sports, and history all to join in on the celebration. if you can go around that time I'm sure it will be a different experience. Pls, remember Finland itself is an expensive country and Turku is no exception.
Also if you have time do visit Kurjenrahka National Park either a few hours or for a day/night trip, and immerse yourself in the nature of Kurjenrahka. it is the habitat of the elegant long-legged cranes, but boasts all sorts of flora and fauna, including owls in the springtime. I was short of time so I just went and saw it from the outside and did some pictures for memories.
Don't forget to try a korvapuusti, a beloved Finnish-style bun, at Cafe Brahe! I also read there that Turku wants to be carbon neutral by 2029.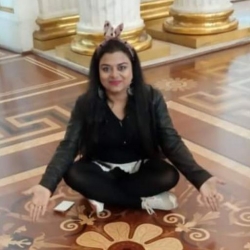 Latest posts by Nandita Chaudhuri
(see all)