2018 New Year I started with a trip to Hampi. I had heard so much about it from my dad when I was in school he worked in a sugar factory. He travelled to different parts of India to research sugarcane varieties or see the new sugar factory projects. Bellary and Humpi were part of his trips he always spoke about Humpi's uniqueness and grandeur and used to tell me you have to see from your eyes to understand Humpi.
I started my journey from Pondicherry to Hampi which was a really long and easy way using the bus. I reached Chennai in the evening after a 3 hours bus ride from Pondicherry attending a half-day at my office. Chennai to Hampi was another 11 hours bus ride. Call me crazy but I can go any length to see a new place. Any place which is a UNESCO heritage site is always special to me. On this trip, I was joined by one of my college friends from Delhi which is very rare as I like to travel solo.
We were dropped at the Hampi bus stand and asked to take an auto for our hotel. It was just 4th Jan being around the new Year all hotels were booked. I somehow managed to get Clarks inn for 4 nights as I only wanted to stay in Kamalapur. I'll suggest all stay here in the Kamalapur area only if possible. The best time to visit Hampi is the winter season from October to February. The weather remains moderately cool except for peak afternoons which were 32° but are mostly perfect for exploring the World Heritage Site.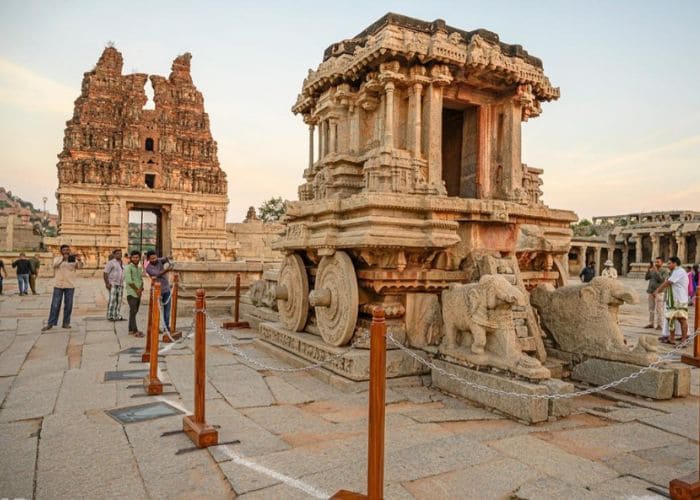 I suggest going there for 4-5 days and a day in Bellary I missed it as I had to go back to work. There are so many places to see. We hired an autorickshaw Initially we were only planning to hire him around for a day but such was our experience with him that we ended up calling him for all 4 days. He drove us to unexplored places, narrated great stories, and was very jovial in nature.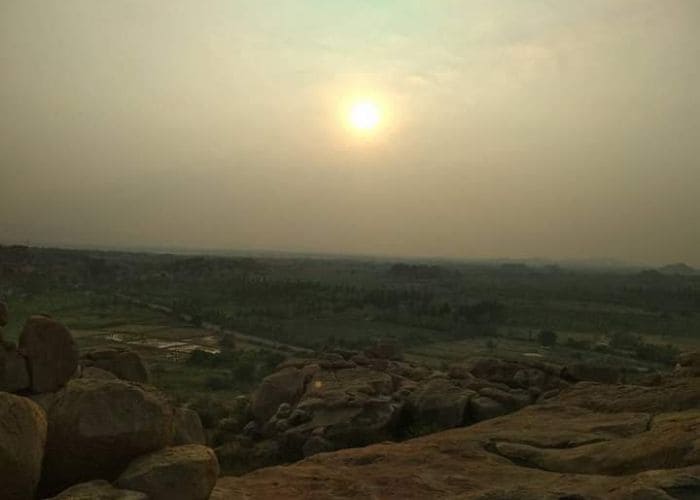 I would not recommend going to Hampi without a travel guide because you may end up missing unbelievable historical narratives and stories that this place holds. Our auto guy made our trip much more memorable. I also noticed that most of the auto guys speak one or more European languages in addition. 
Some Must-Visit Places To See
Virupaksha Temple – The most famous temple in Hampi
Vijaya Vittala Temple – The most impressive structure in Hampi
Lotus Mahal
Queen's Bath
Matanga Hill – The best place to enjoy Hampi's sunset trust me on that
Elephant Stables
Monolithic Bull
Badavilinga Temple
Lakshmi Narasimha Temple
Daroji Sloth Bear Sanctuary – was a waste of money and time auto charges are too high. not a single site of bears except trees around.
Old Palace (Gagan Mahal)
Hemakuta Hill Temples
Hazara RamaTemple
Archaeological Museum – it was just opp my hotel 5rs was an entry charge.
Underground Temple-Prasanna Virupaksha Temple
Krishna Temple
Sanapur Lake
Stepped Tank
Yantrodharaka Hanuman Temple – You can visit this temple at any point during the daytime. It takes around 2-3 hours to cover the entire visit here. 570 steps must be climbed to reach the top but it's worth climbing. stay there at the top for some time soaking up all the beauty of Hampi. Don't miss it.
Hippie Island. Virapapur Gadde or Hippie Island is a small island situated across the Tungabhadra river. It takes 10 minutes to travel to the island via coracle or boat. The last boat for the island leaves at 5.30 pm. The backpacker's delight. just be careful and be safe from shopkeepers trying to sell their stuff.
Laughing Buddha Cafe they have delicious Israeli food and fresh juices, along with soothing music in the background. it's on Hippie island. we were there at 10 am and already full and had to wait to get a seat.
When you are in Hampi Enjoy the Coracle Ride unfortunately when I was there it was shut for some reason.
If you want to shop at Hampi there is Flea Market in the main centre and Hippie island. I didn't find anything special and all overpriced. On our last evening, we went to The Tungabhadra Dam, also known as Pampa Sagar, which is constructed across the Tungabhadra River, the dam is in Hosapete, which is 45 mins away from Hampi. You need Approximately 5 hours to go there and come back.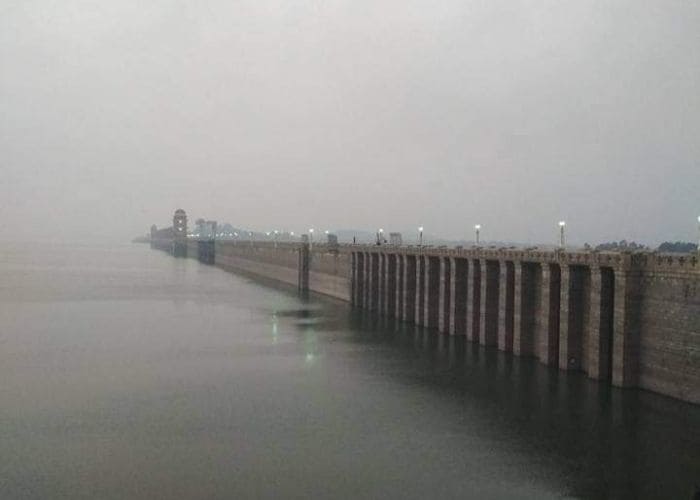 Watch out for the beautiful music fountain that starts around 7:00 in the evening. It's a  visual treat to watch when illuminated with rainbow colours at night. Water from each of the 33 crest gates is given different colours. TB Dam lighting is held each day between 7.15 PM till 8.30 PM. The rise in inbound travelling has led to the opening of restaurants serving a flattering variety of cuisines from all over the world. The restaurants offer cakes, cookies, Italian food, pita bread, and hummus. Most of the cafes here are very laid back, so expect leisurely service and a chill ambience with pleasant music. You will find a lot of restaurants serving Italian, and Israeli food, along with the usual Indian food. My suggestion is to try their Italian or Israeli food or stick to south Indian cuisine. North Indian or Chinese food was just not good and I didn't even eat them after the first bite. Seeing Israeli food was the biggest surprise for us. What a lovely trip filled with stories, art, history, and great food! I still chat with my friend about our time there with twinkles in our eyes. 
When you are there, be ready for a lot of walking around though to learn the rich history and take in the sights. You need time to explore and adore the beautiful work of the temples. You can find lots of bicycles and walking tours there. Really a unique experience not to be missed. No photograph I have seen so far can capture Hampi. You have to see it to believe it. Extraordinary, one of its kind! Have travelled to so many places across Europe and India – but this was totally different.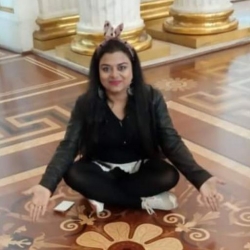 Latest posts by Nandita Chaudhuri
(see all)