Is Porvoo worth visiting?
Finnish tourists flock to Porvoo for its Instagram-worthy cobbled streets and famous, red-painted waterfront houses. As Finland's second-oldest city, (the first is Turku) you can read about Turku in my previous article. It's packed with history, from medieval times to the modern-day. Porvoo is just 1 hour by bus from Helsinki. I had seen photos of the houses on the internet & had planned to visit.
I am first thankful to my cousin who stays in Espoo, Finland he told me that it is one of the most beautiful places in Finland which no one should miss. He along with his family drove me there. The moment he parked his car I saw red-painted houses they were unique and delightful to the eyes. My pictures can give you a glimpse.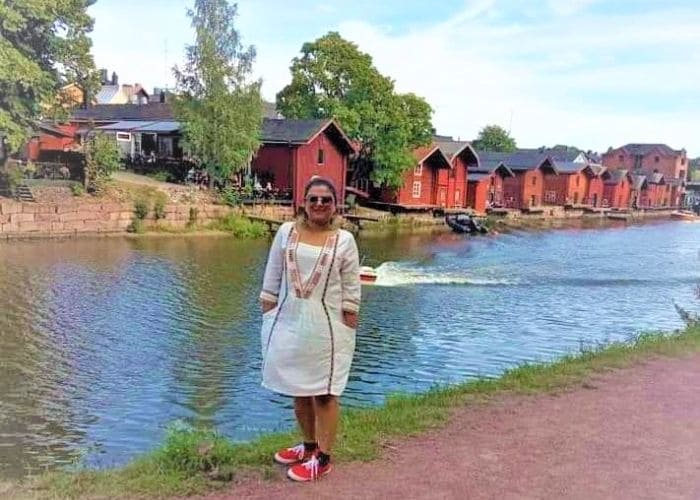 The old town has got its own charm. The colourful houses you come across when u walk the narrow lanes. Also, the small souvenirs shop along the way are really worth a visit. it was August end & weather was perfect, little chilly in the late evening sun was shining till 12 am. That also made our 2/3 hours walk in the old town a pleasant memory.
There are a lot of cafes and restaurants. The prices are more or less the same, but also could be high somewhere. The town is full of design and antique shops. Don't forget Comfy shoes and you will be fine to have a good time there.
Good for shopping for some sweets, handwork, and souvenirs. It has lots of Cozy cafes and restaurants. It took less than three hours to walk it through by visiting every other little store. Could have spent more time and just sat down for a cup of coffee but we were too late and stores and cafes were closing soon as it was Sunday. Lots of things are closed or closed early on a Sunday. Ill advice avoiding Sundays. In fact, I only saw maybe just a dozen tourists around being Sunday. hardly any locals were outside. It's the perfect place for a picnic in my opinion if you live around. Bring your food, find a nice place to sit down near the river, and enjoy your day. There were a lot of good places to eat outside old town I saw them while returning.
You cant ignore ice cream shops as there are lots of ice cream shops with some amazing flavours. I actually ate ice cream in each and every city I visited in Finland. Every ice cream comes with a light crisp biscuit that has also shop and town names printed which I had never seen before. You can see it here in the picture too.
I was intrigued by them. You can't miss the cute almond pastries, called Runeberg's Cake. The chocolate produced in Porvoo is super delicious, you must buy truffles from a century-old chocolate shop. The taste is soft and smooth, the taste is very fragrant, and I come back with a bag full to bring home for my little niece.
Overall it was a very nice place with lots of things to see. In the city centre, there is the home museum of the national poet of Finland, Johan Ludwig Runeberg. Yes, that's the almond cake guy! pls visit the Runeberg Home Museum. Fredrika's garden is a masterpiece.
The town is overlooked by the town's Lutheran Church and is worth the walk uphill to see. It was the end of the season for blueberry still I managed to pluck hand full of them on the hill.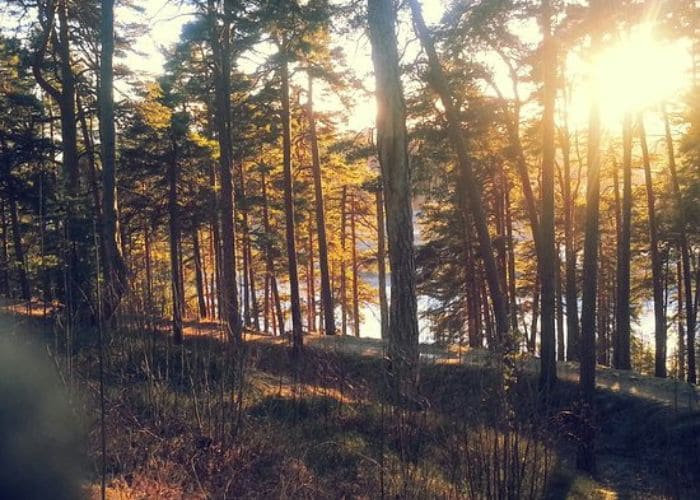 What a lovely town to visit and a wonderful contrast to Helsinki. No words really describe life here, so you need to experience it to know it.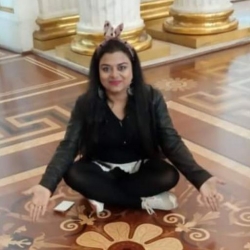 Latest posts by Nandita Chaudhuri
(see all)