Delhi, India's capital, is famous for its food, diversity, tourist spots, cafes, and much more. You would've heard of many things in this central part of India. But, here we've come to show you the Hidden-Forgotten Treasures of Delhi that you can explore as per your interest.
Hidden-Forgotten Treasures Of Delhi
1. Mirza Ghalib Ki Haveli
Location: Chandni Chowk, New Delhi
Nearest Metro Station: Chawri Bazar
"Hazaaron khwaishein aisi ki har khwahish pe dam nikle. Bohot nikle armaan mere, lekin fir bhi kam nikle"
No doubt, if you're a person who adores "Sher-o-Shayari," "nazm" or "ghazals," you must have known about the famous immortalized character of poet Mirza Asadullah Khan, popularly known as MIRZA GHALIB.
This 19th-century heritage, a prominent haveli, was once an abode to famous poet Ghalib, presented to him by Hakim, an ardent fan of his poetries. This was the place where Ghalib wrote many of his poetries. After the death of Ghalib, Hakim used to go and sit there daily in the evening to refuse anyone to occupy that place. But, after he passed away, the government of India took over this Haveli in 1964 to auction it, which was later owned by Mohammad Ali Farooqi, whose bid was the highest.
Unfortunately, after Farooqi's death, this place changed multiple hands as he didn't authorize the legal heirs.
Mirza Ghalib spent the whole of his precious life in this Haveli. As soon as you enter this Haveli, you can witness Ghalib's hand-written couplets, personal favorites, the field of interest other than that of poetries, etc. Ghalib witnessed the downfall of the Mughal Era and the rise of British colonial rule in India. This Haveli sets a perfect example of the transition between two different eras.
It's a must-visit heritage site to look into this famous poet and lyricist, Mirza Ghalib. Open for 24 hrs but the best time to visit is in the morning when you can explore and learn as much as possible.
2. Nizamuddin Dargah
Location: Nizamuddin, West Delhi
Nearest Metro Station: Sarai Kale Khan
Nizamuddin Dargah, a mausoleum of the Khwaja Nizamuddin Auliya or Mahbub-e-Ilahi (1238–1325). He was a Sufi saint of the Chisti order and an Indian Sunni scholar. Fariduddin Ganjadhakar, Qutubuddin Bakhtiyar, and Moinuddin Chisti were his predecessors and the masters of silsila(Chisti Spiritual Chain).
Nizamuddin Auliya built Khanqah in the neighborhood of Ghiyaspur, where people from all walks of life were fed and taught to attain spiritual heights. His disciples were Shaikh Nasiruddin Chirgaon Dehlvi and Amir Khusro. The present structure of the Nizamuddin dargah was built in 1562 by Faridun Khan, where Nizamuddin Auliya and Amir Khusro were buried.
Mohammad bin Tughlaq built the main structure of this Dargah in 1325. It has a white dome of almost 6ms in diameter. These days, descendants of Nizamuddin Auliya look after the Dargah.
Thursday evening would be the best time to visit this Dargah to listen to the most beautiful Qawwali.
3. War Cemetery
Location: Delhi Cantonment
Nearest Metro Station: Delhi Cantt.
Cemetery of service personnel graves who served Britishers during the colonial period in the First and Second World War. It was designed by HJ Brown in 1951 and had 1,154 burials to ensure the preservation of soldiers.
World War II was more devastating than World War I, which resulted in 1053 burials. The rest of the 101 burials were caused by World War I. It was earlier commissioned by Commonwealth Graves Commission but is now jointly looked after by the Government of India and the Ministry of Defence.
The entrance of this War cemetery is formed by the Delhi 1939-1945 War Memorial, similar to that of the Karachi War Cemetery. This cemetery has burials from various countries and religions – 941 from the United Kingdom, 30 from Dutch, 152 from India, 15 from Canada, 10 from Australia, 5 from New Zealand, and 1 from Poland.
Enough Of These Historical Treasures And Sites, Isn't It?
We're here talking about Delhi, how can we forget about its delicious food? Come, let's see…….
Delights Of Delhi
1. Momos By Dolma Aunty
Location: Lajpat Nagar
Nearest Metro Station: Lajpat Nagar
Savory, spicy, delicious momos with lots and lots of varieties. Dolma aunty momos are a hype here in Delhi. No doubt, they are worthy enough.
2. Ghalib Kebab Corner
Location: Nizamuddin West
Nearest Metro Station: Sarai Kale Khan
Situated near Hazrat Nizamuddin Dargah, enjoy heavenly Seekh Kebabs, Nihari and Biryani here.
3. Laphing
Location: Majnu Ka Tila
Nearest Metro Station: Vishwavidyalaya, Vidhan Sabha, Guru Tegh Bahadur.
Cooked in two ways – a dry and soupy, mouth-watering taste of soybean crushed roll-ups with chutney in between. If you love spicy food, you're not going to regret it.
4. Rolls And Parathas In Delhi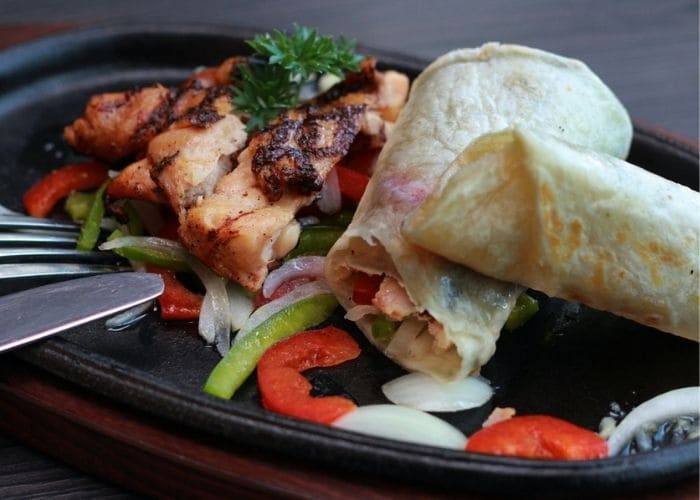 Drooling over the rolls and parathas here in Delhi is the most common. You get a chance to experience the taste of different rolls and parathas. Grab a plate of paratha or a roll and enjoy your evening walk. Nightlife in Delhi is a whole different thing to experience.
Conclusion
These were some of the Hidden-Forgotten Treasures Of Delhi that you must try while visiting.
Latest posts by Divyeh Sharma
(see all)