The world is full of natural beauty, vivid colors, unknown stories, and unprecedented experiences, so choosing the best place to visit can be difficult. If you are tired of your boss, endless assignments, and lots of projects to work on, look no further and plan a trip. Traveling helps you to disconnect and recharge, exposes you to new things, boosts creativity, and helps you understand yourself. Here are a few Popular Places Around The World Deserving To Be On Your Bucket List.
Places Deserving To Be On Your Bucket List
1. London
It is one of the most famous tourist destinations worldwide. Samuel Johnson, the English writer, said," You find no man, at an intellectual who is willing to leave London; no, Sir, when a man is tired of London, he is tired of life, for there is in London all that life can afford." Britain's capital has something to offer everyone, from kids to older adults. It is a tourist attraction for foodies, shopaholics, writers, historians, etc. London has renowned attractions like Buckingham Palace, Hampton Court Palace, Warner Bros. studio tour, the National history museum, etc.
2. The Maldives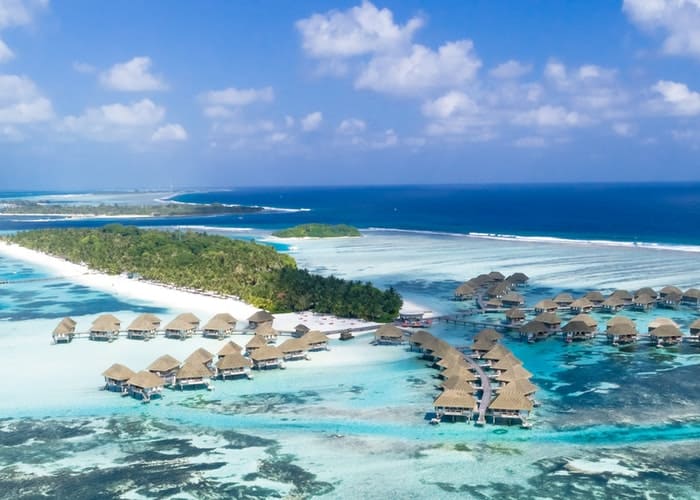 This place has unbeatable luxury and a vibe. Visit the HP reef to see corals and reefs, Malé Atoll for urban vibes and sparkling beaches, Banana reef, which gives you the best diving experience, and so on. Kanuhura Island is a must-visit for your kids if you plan a family trip because of its kid-friendly villas. If you want to escape your stressful life, Halaveli island is one of the best places to relax.
3. Jaipur
Jaipur, known as the 'Pink city' because of its pale terracotta buildings, attracts tourists worldwide. The sprawling buildings, rich heritage, Jaipuri art, and Rajsthani music leave an impression on everyone. Jantar Mantar, Hawa Mahal, Amber Fort, Birla Mandir, and Nahargarh Fort are some of the few famous places to visit in Jaipur.
4. Singapore
This place offers luxurious experiences, shopping malls, fine dining, and many public and family-friendly places to remember forever. This city has the world's largest giant observation wheel, the Singapore flyer. Singapore is not famous for its beaches, but Sentosa island is a perfect option if you still need the beach vibes. Besides these, remember to visit Universal Studios Singapore, Night Safari, Merlion Park, Fort Canning Town, Chinatown, etc.
5. Las Vegas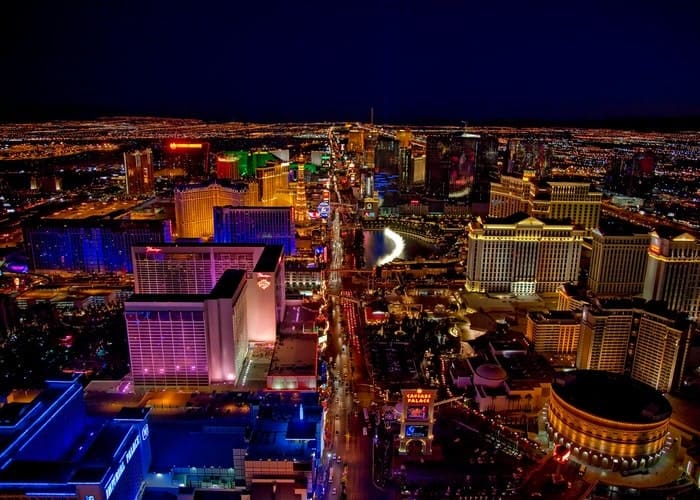 The city is known for its cuisine, nightlife, and entertainment. Las Vegas depends on tourism for its economy to a large extent, so this place takes good care of its visitors. It is one of the most affordable vacation destinations. Vegas offers INCREDIBLE food! The city has you covered with fine wine and perfect burgers to stuff your mouth. You visit Las Vegas and must remember to see the Wax Museum; that's pretty impossible!
6. Hanoi
It is affordable! If you are broke and want to travel, Hanoi is the place. It has a fascinating history. Hanoi is alive with all the movement and activities in this city, such as romantic strolls, street food, and friendly people gathering for daily activities. Most of the people in Hanoi believe in Buddhism. The streets and narrow and exquisite. The city has a buzz throughout the night. The bars, pubs, and clubs of Hanoi are excellent though people here live a traditional life.
7. Sri Lanka
This country has unspoiled beaches, five of the world's seven turtle species, thirty thousand years of history, and a high density of Asian elephants. It has a tropical climate all year round. It offers fantastic food, whales and dolphins, hiking trails, and a cultural triangle.
Conclusion
You can Solo Travel to these places or visit them with your Friends, Family, or Loved Ones. You can always go on a Traveling Adventure if you need a break. Do not linger. Give your eyes the experience of the sight that they deserve to see. Feel the cool breeze of air passing by, explore yourself, and have the time of your life in these places. These Amazing Places are truly Breathtaking and Deserving To Be On Your Bucket List.
Latest posts by Divyeh Sharma
(see all)