Australia is the Land of Kangaroos and the smallest continent that offers an enormous amount of fun and incredible experiences – Australia. Take a holiday to the land down under and visit Sydney, Melbourne, Gold Coast, Brisbane, and Cairns for stunning landscapes, incredible journeys, and unforgettable memories. We suggest you some of the Tourist Attractions in Australia you should visit.
Some Tourist Attractions In Australia
Melbourne City
Melbourne has a beautiful mix of architectural heritage, modern skyscrapers, lively cafes, cosmopolitan restaurants, colorful parks, and beautiful waterways. Visit the Crown casino and entertainment complex and multiple restaurants, cafes, shops, and cinemas. You can take many guided tours here.
Melbourne Cricket Ground
With 100,000 people, the Melbourne Cricket Ground (MCG) is the largest stadium in Australia and the 10th largest stadium globally. It's part of the Melbourne Sports Precinct at Yarra Park, including the Rod Laver Arena, Hisense Arena, and AAMI Park. At the same time, it's time for cricket in summer as it's popularly known; the G has been the setting of many momentous events in the Australian sporting past since its opening in 1853.
Luna Park Melbourne
First opened in 1912, Luna Park Melbourne is a theme park in history. Enter via the mouth of Mr. Moon and ride historical interests, including the Great Scenic Railway wooden roller coaster. Old-time favorites, such as a ghost train and hall of mirrors, offer exhilaration to kids, as do bumper cars, carousels, and modern rides.
Eureka Sky Deck
This is Melbourne's newest tourist attraction, situated atop the striking Eureka Tower, currently the world's tallest apartment building. The most elevated public vantage point in the Southern Hemisphere, Eureka Skydeck 88, shows exceptional views of Melbourne and its nearby provinces. Step out on the 88th floor and take in the magnificent 360-degree sights from the floor to ceiling window.
Great Ocean Road With 12 Apostles
Rising out of the Southern Ocean, at Australia's prominent Great Ocean Road, you'll notice the 12 Apostles – limestone pillars that were once merged into the mainland cliffs. Waves and wind etched them into caves, then arches, and finally battered them into 45-meter-tall columns. There are, in fact, only eight Apostles at the juncture.
Get a bird's-eye view of the 12 Apostles on a panoramic helicopter flight.
Take time to explore the dramatic coastline
Enjoy a hike along the Great Ocean Walk, which ends at the 12 Apostles
It takes about a 4.5-hour picturesque drive from Melbourne via Geelong along the Great Ocean Road to the 12 Apostles.
Green Island Reef Cruise
Glimpse is one of the world's natural wonders at Green Island Reef Cruise. Board your catamaran for an exciting time at the reef. Enjoy snorkeling, swimming, viewing fish feeding, and riding in a semi-submersible. At the same time, you watch the beautiful corals with their fantastic range of brilliant colors.
Off the coast of Cairns in north Queensland, Green Island is a tropical paradise of dense rainforest, white sandy beaches, and crystalline waters. The island is part of Australia's Great Barrier Reef National Park, a UNESCO World Heritage Site, and has extraordinary coral reefs and exotic marine life.
Sydney Big Bus And Bondi Beach Tour
Try a hop-on hop-off sightseeing tour by double-decker bus to find the highlights of Sydney and Bondi Beach. Relish unrestricted views and recorded onboard commentary as you tour along two routes to top places of Sydney. Go to any spot by just hopping off the bus to scour. You can experience Sydney and Bondi's most significant draws at your own pace, valid for 24 or 48 hours with your ticket preference.
Sydney Harbour Bridge
The Sydney Harbour Bridge, the grand centerpiece of Sydney Harbour, is one of Australia's most snapped landmarks. The historic structure dates to 1932 and is the world's largest steel arch bridge. It's also a crucial transport hub, linking Sydney with the north shore.
Sydney Opera House
With its distinctive JornUtzon design, a world-class performing arts venue, and iconic Australian landmark, the Sydney Opera House represents the Sydney Harbour district. This UNESCO World Heritage Site is a must-see Sydney attraction and a favored stop on most city tours.
Twilight Dinner Cruise
Embark on a unique twilight dinner cruise and sail into the paranormal sunset. Get the best sights of the harbor and the city as you experience the beautiful sunset on Sydney Harbour while sailing.
Kuranda, Daintree River, And Cape Tribulation National Parks
Enjoy a full day visit by a picturesque rail journey up to the rainforest village of Kuranda, where you can probe the stunning panorama and enjoy Sky rail. Enjoy a full day's visit examining the rainforest and amazing landscapes of the Daintree River and Cape Tribulation National Parks.
Hunter Valley Wine And Cheese Tasting Tour
Enjoy a guided tour heading to the beautiful Hunter Valley. From Sydney, entice your taste buds on a Hunter Valley wine- and cheese-tasting tour. Glimpse the majestic World Heritage-listed Blue Mountains.
Great Barrier Reef
Containing around 3,000 unique reefs and spattered with nearly 900 islands and coral cays or small sandy isles, Australia's Great Barrier Reef is one of the world's most incredible natural wonders. Snorkelers and licensed divers herd here to see the outstanding collection of marine life.
Horizontal Falls
David Attenborough once described the Horizontal Falls as one of the natural world's greatest wonders. Found in Talbot Bay in the Buccaneer Archipelago, the waterfalls are induced by the movement of ocean tides through the rocks and are one of Western Australia's most stunning views.
Werribee Open Range Zoo
Australia might be famous for its kangaroos and koalas, but the Werribee Open Range Zoo offers all the excitement of an African safari on the Aussie coasts. Lions, rhinoceros, giraffes, and gorillas roam freely in the park's grasslands, giving travelers fantastic wildlife-watching options.
White Haven
With its powder-white silica sands, gleaming turquoise waters, and fringe of lush rainforest, Whitehaven is one of Australia's most snapped beaches. Stretching for almost 3 miles along the coast of Whitsunday Island, it's a magnificent view and an ideal spot for swimming and snorkeling.
Australia Zoo
Onetime abode to Steve Irwin understood as the Crocodile Hunter, the Australia Zoo is one of Australia's largest and most famous wildlife conservation facilities. Managed by the Irwin family, whose personalities are a significant part of its continuous success, the zoo has a vast display of native Aussie animals and creatures worldwide.
Penguin Island
Just 45 minutes from Perth, Penguin Island is an attractive eco-tourism terminus. Abode to over 1,000 of the world's smallest penguins, the island abounds with animal activity. Attend a penguin feeding display, enjoy the sight of seabirds, or search the seas for a glimpse of dolphins or a rare Australian sea lion.
The vibrant art setting and charming, laid-back atmosphere, the cultural diversity of its dwellers, their friendly temperament, and the high quality of life here make Australia a great, welcoming country.
Australia is a great travel destination with natural wonders, wildlife, stunning beaches, cosmopolitan cities, and large stretches of the outback. From amazing sightseeing to fabulous land and marine adventures, there's so much to do during your holiday in Australia.
Conclusion – Tourist Attractions In Australia
Australia is full of Tourist Attractions, and it will be not wrong to say once in Australia you will sure be short of time to visit most of the Tourist Attractions in Australia.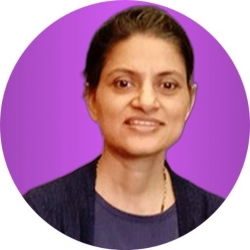 Latest posts by Sudha Pai
(see all)