Hyderabad has a historic legacy and is noted mainly for its Monuments, Temples, Bazaars, Mosques, Amusement parks, Cuisine, Gardens, etc. The structures of Hyderabad depict a characteristic Indo-Islamic style. Hyderabad, also known as the City of Nawabs. We suggest some of the important Tourist Spots In Hyderabad you can visit.
Hyderabad, the capital of the state of Andhra Pradesh, is on the banks of the Musi River in the Deccan plateau. The princely state was established by Muhammad QuliQutb Shah in 1591 and is famous for its delectable food, rich past, and multi-lingual culture. The Pearl City, Hyderabad, with its mix of history and modernity, enchants everyone. It has historical monuments, untouched escapes, mouth-watering world-famous cuisine, appealing shopping spots, and exciting amusement parks.
Hyderabad can be divided into the historic city on the southern side of the Musi River that forms the Old City- a maze of disorienting alleyways that expand outward from the Charminar, and the New City encloses the urbanized area on the northern banks. The Old City has a Most of the historical attractions are in the old city.
Popular Tourist Spots In Hyderabad
Charminar
The famous Charminar of Hyderabad is in the Old City. This structure has a height of 56 m and 30 m and was built in the 16th century. Charminar has four towers in each corner. The minarets are 48.7 m in size each. Lighting in the evening is charming.
Golconda Fort
Just 11 km away from the city, the architectural spectacle Golconda Fort is well linked to the whole town. Built by Qutub Shahi Kings, this fort presents an impressive design, with eight gates and 87 defenses.
Its impressive structure has majestic walls of 15 to 18 feet and a parameter of close to 11 k. Along with brilliant architecture, this fort also captivates its visitors with its acoustics and water supply systems.
Ramoji Film City
Since 1991, Ramoji Film City has been alluring to tourists. One of the largest film studios in the world, it can lodge almost 50 film units within a given point of time. Over 2500 acres, it is 30 km away from Hyderabad. Its brilliant architecture and specialized sound facilities make it appropriate for all the production of a film. Make a trip to Ramoji memorable.
Hussain Sagar Lake
Hussain Sagar Lake is the largest artificial lake in Asi. On the tributary of the Musi River, it was excavated during Ibrahim Quli Qutub Shah's reign in 1562 A. It has got its name after Hussain Shah Wali. The main attraction is the 16 m high white granite statue of Lord Buddha. The lighting show is terrific.
Birla Mandir
Located atop the 280-foot-high hillock of Kalapahad, constructed in 1976, the beautiful Birla Mandir gets its name from the Industrialist Birlas.
Chowmahalla Palace
Chowmahalla Palace, meaning four palaces, was constructed in the 18th century. The palace has – a northern courtyard and the southern courtyard.
Lumbini Park
Developed in 1994, Lumbini Park gets its name after the birthplace of Lord Buddha. Near Hussain Sagar Lake, it is one of the famous tourist spots of Hyderabad.
The giant clock designed with various beautiful flowering plants at the entrance is one of the park's prime attractions.
Qutub Shahi Tombs
Consisted of the tombs of 7 Qutub Shahi rulers, these are one of the oldest heritage sites of Hyderabad. Qutub Shahi Tombs are at a distance of 850 m from the Banjara Darwaza of Golconda Fort. Subsequently, in the 19th century, these were renovated by Salar Jung III, Mir Yousuf Ali Khan. The garden Ibrahim Bagh surrounding the tombs is preferred as a picnic spot.
Birla Planetarium
Dome-shaped Birla Planetarium is in the city's heart, at NaubatPahad. There are four units at the planetarium.
Nehru Zoo Park
Opened to the public in 1963, Nehru Zoological Park is near Mir Alam Tank of Hyderabad. With a vast area of about 380 acres, it is pretty famous as a picnic spot.
Salar Jung Museum
Salar Jung Museum has an impressive collection of art objects, manuscripts, and printed books; it is viewed as one of its most vast one-person arrays. The museum's artifacts are mainly gathered by Mir Yousuf Ali Khan (Salar Jung III) and Nawab Turab Ali Khan (Salar Jung I).
Purani Haveli
Purani Haveli is near Dewandevdi. In the 16th century, it was the residential quarter of Mir Momen, the Peshwa of Mohammed Quli Qutub Shah. There is also a Nizam Museum with an extensive collection, a library, and Mukarram Jah Technical Institute.
Tank Bund
Tank Bund is a popular hangout of the city. with a breathtaking view of the lake and its monolith of Buddha in the center, it dams the Hussain Sagar Lake. This area showcases 33 bronze statues of various famous state figures.
Snow World
Being the first-ever snow-themed park in India, Snow World is a place you must visit in Hyderabad. At Lower Tank Bund Road, this theme park is easily accessible.
Laad Bazaar
One of the oldest and most famous shopping areas of Hyderabad, Laad Bazaar is adjacent to Charminar.
The Laad Bazaar has got its name from the word Laad meaning Lacque. This market boasts of an incomparable variety of bangles, which Lacquer has as one of its critical materials.
You get everything from traditional wares to clothes, zari and embroidery works, pearls, and semi-precious jewelry.
NTR Gardens
Spread over an area of 36 acres, the captivating NTR Gardens was created in the memory of the late Shri N T Rama Rao.
Durgam Cheruvu
Close to the Hi-Tech city, it lies hidden between various granite rocks and is referred to as Secret Lake, Madhapur Lake.
Some rocks have encircled the lake, spread over 63 acres, and are about 2500 million years old. It is also said that the lake's water was utilized as drinking water in Golconda Fort.
Shilparamam
Spread over 50 acres, it is a popular shopping destination with artisans from India showcasing their best products.
It has many captivating sections such as Crafts Museum, Cultural Museum, Art Gallery & Library, Multi-purpose Auditorium, Workshops, and Research & Design Centers.
Necklace Road
The Necklace Road of Hyderabad is over 3 km in length. This road connects NTR Gardens, Lumbini Park, and Sanjeevaiah Park, forming the form of the necklace. It is adjacent to the Hussain Sagar Lake. Boating is one of the activities, along with a lighting show at the Buddha statue. Eat Street has an extensive range of food stalls.
Chilkur Balaji Temple
In a small village named Chilkur, this temple is about 30 km away from Hyderabad. Chilkur Balaji Temple is popularly called the Visa Balaji temple on the mesmerizing Osman Sagar Lake banks. This temple is almost 500 years old.
Taj Falaknuma Palace
On a 2000-foot-high hill, Falaknuma Palace is 5 km from the historic monument Charminar. Built by the Nawab Vikar-ul-Umra, it took nine years it's complete. However, later in 1897, it was bought by Nizam VI to serve the objective of the royal guest house.
Gandipet Lake
Across a vast expanse of 46 km, Gandipet Lake is the main reservoir of the twin cities. Hyderabad Nizam Mir Osman Ali Khan built it.
Paigah Tombs
A compelling blend of Asaf Jah and Rajputana styles of architecture, Paigah Tombs is just 10 km away from Charminar in the Old City.
Sanghi Temple
25 km from Hyderabad, Sanghi Temple is on the hillock ParamanandGiri. Devoted to Lord Venkateshwara, the temple is established in the Chola-Chalukya architectural style. The idol of Lord Venkateshwara is a replication of the sculpture in Tirumala.
KBR National Park
KBR National Park is one of the most popular and largest parks in Hyderabad.
Mecca Masjid
Just 100 m away from the historic Charminar, Mecca Masjid is one of the largest Mosques in the world. In 1617, Sultan Muhammad Quli Qutub Shah built it.
Taramati Baradari
Outside the Golconda Fort on the Gandipet Road lies Taramati Baradari, a famous historical structure of Hyderabad.
Consisting of a music gallery with 12 entrances that functioned as an auditorium, it used to be the site where the legendary artist Taramathi used to perform.
Maula Ali Dargah
Just 10 km away from Secunderabad, at the top of a hillock, Maula Ali Dargah is one of the 11 heritage sites.
Constructed in the memory of Hazrat Ali, son-in-law of Prophet Muhammad, by Asif Jahi, it attracts pilgrims from everywhere.
Botanical Gardens
Located in Madhapur, near the Hi-tech City, the Forest Department has developed Botanical Garden. Botanical Garden has a rich flora, including ornamental plants and trees.
Conclusion – Tourist Spots In Hyderabad
With its old Temples, Churches, Mosques, and Monuments, Hyderabad is known for its rich, colorful historical knowledge. Every year, Hyderabad comes alive with a broad spectrum of festivals. Whether they are just cultural agendas with ghazal nights or religious festivals such as E or Diwali, Hyderabad is a place that goes all out during the festivities of different celebrations. Do catch up with this city…And you will enjoy Tourist Spots In Hyderabad.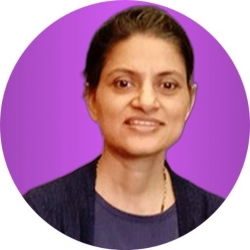 Latest posts by Sudha Pai
(see all)