Paradise of the Pacific, New Zealand, is beautiful to treasure forever. Let's scour the exquisite natural magnificence, amazing glacial landscapes, beautiful towns, and deep local culture of the Land of Kiwis. Be prepared to marvel at the unspoiled natural topography of New Zealand. We suggest you some of the Best Holiday Spots In New Zealand.
The setting for the prominent Lord of the Rings film, New Zealand, is a place with cascades, deep fjords, hot water springs, steaming geysers, and clear beachfront, and breathtaking glaciers. There are several beautiful places to visit in New Zealand.
New Zealand Tourist Attractions: Best Holiday Spots In New Zealand
Bay Of Islands
One of the most popular New Zealand tourist attractions, the Bay of Islands, is a dockyard for yachts and sailing boats. Groups of 144 islands beautify the Bay of Islands. Abundant marine life makes for popular fishing, yachting, and sailing spot and tourist destination in New Zealand. Auckland is well-linked with main international cities and Bay of Island airport, Kerikeri Airport.
Tongariro National Park
Towering volcanoes, untouched forests, dry tablelands, hot springs, herb fields, turquoise lakes, and lush fields make a scenic panorama at one of the oldest national parks globally and the best places to visit in New Zealand. Tongariro is a land of superb magnificence with natural wonders. Visit Lake Taupo and Taranaki Falls.
Rotorua
Rotorua is a geothermal region with dramatic topography. Activities-sky diving, trekking, and mountain biking make it a must-visit place in New Zealand for adventurous souls. Do check out Lady Knox Geyser, Champagne Pool, and Trout Fishing.
Napier In Hawke's Bay
Due to Gastronomist meals and Artistic buildings, the Napier region is the place to visit in New Zealand to look at the Maori World. Gourmet restaurants in this area are fantastic. Extraordinary methods and equally unique recipes make even the regular dishes tasty. The Gannet settlement at Cape Kidnappers is a famous New Zealand tourist attraction.
Auckland
The Manukau Harbor and the Waitemata Harbor are two excellent harbors of Auckland. Rainforests, rugged hike tracks, hidden coves, picturesque islands, and spooky volcanoes make New Zealand city perfect for adventure lovers and a popular tourist place. Sky Tower – the 328 meters elevated tower is magnificent. Also, do remember to visit the Orbit revolving restaurant.
Coromandel Peninsula
The Coromandel Peninsula is the finest place to visit in the North section of New Zealand. Try these- hiking, kayaking, and skydiving at this New Zealand tourist attraction. The Thames is a small city noted for its gold mining history, and visit the Hot Water Beach.
Queenstown
Queenstown is one of the top tourist places in New Zealand. This visitor attraction in New Zealand has many adventure activities such as jet boating, rock climbing, paragliding, hiking, downhill skiing, and mountain biking. Explore gold mining townlets and landscapes of snow-clad peaks of Remarkable Range.
Fiordland National Park
Fiordland National Park has spectacular beauty; the best walking trails, whispering waterfalls, offshore islands, beautiful lakes, undisturbed forests, high mountain peaks, and gushing cascades assure that you don't have a dull moment here. The popular ways to explore the fjords are sea kayaking or flights for great views to enjoy this must-see place in New Zealand. Visit the Famous fjords of Milford Sound, Dusky Sound, and Doubtful Sound.
Franz Josef And Fox Glaciers
The Franz Josef and Fox glaciers are the most accessible glacial rivers globally and are the best tourist attractions in New Zealand. Stroll over or go on a helicopter ride and experience guided hikes to these glaciers.
Abel Tasman National Park
Abel Tasman National Park, with wilderness with weathered rock formations, is a hiker's ideal destination. Experience the Tasman Coast Trek and visit Split Apple Rock, a gigantic granite boulder spliced in two.
Mount Cook National Park
Mount Cook National Park, called Aoraki National Park, is the base of the Mount Cook peak and the vastest glacier – Tasman Glacier. Here the renowned Edmund Hillary prepared to climb the heights of enormous Mount Everest. Try ski-touring, heli-skiing, hiking, stargazing, and hunting.
Kaikoura
Spotting humpbacks, sperm whales, fur seals, dolphins, and albatross, among the vast wildlife here, against the stunning landscapes of Kaikoura, one of the top places to visit in New Zealand, glimpse tropical wildlife and enjoy the finest seafood; take Whale watching tours and seaside hikes at this New Zealand tourist attraction.
Milford Sound
Encircled by glaciers, the landscapes of Milford Sound are stunning and are one of the most beautiful places to visit in New Zealand. Do visit the Milford Discovery Centre and Underwater Observatory. You can go 30 feet profound into the water and experience a 360 degrees underwater view.
Waiheke Island
Located just half-hour away from Auckland, Waiheke Island can be reached by boat and is one of the most beautiful places to visit in New Zealand. The site has several vineyards. You can relish the samples of different wines on the wine tours. Expert guides will refer you to the vineyards, where you can taste some of the finest quality wines.
Christchurch
Christchurch is one of the main traveler attractions in New Zealand. The city's main attractions include the beautiful Botanic Gardens, where you can relish the walking tracks, conservatories, horticulture displays, and gardens. Explore Christchurch on the gondola. You can appreciate a picturesque ride of Mount Cavendish via cable car.
White Island
White Island is the best place to visit in New Zealand. It is the most vibrant volcano in the country. You can enjoy a helicopter ride over White Island for the stunning view of the volcanic topography. Even go scuba diving around the White Island.
Whakarewarewa Geothermal Valley
Glimpse the Maori arts at the Maori arts and crafts institute in Rotorua's Whakarewarewa Geothermal Valley in New Zealand. You can relish the favorite 'steam box' meal at the Maori heritage base, formulated using old geothermal cooking techniques. Travelers can also experience a distinct Maori welcome tradition that includes traditional tunes and dance performances. One of the place's main attractions is the largest active geyser, Pohutu, in the southern hemisphere.
Waitomo Glowworm Caves
Thousands of glowworms naturally illuminate the cave, making it the most fantastic place to visit in New Zealand. To scour the caves, you can take a boat ride via them and understand the science and chronology behind the whole phenomenon. Thousands of tourists are lured to the caves to see this beautiful spectacle.
Franz Josef Glacier
This place is appropriate for glacier hiking in New Zealand. Besides hiking tours, you can also opt for an aerial view from a chopper. You can also enjoy soaking in the glacier hot pools and relaxing.
Muriwai Beach
Forty minutes away from Auckland city, the Muriwai beach, with excellent scenic views, is one of the best holiday spots in New Zealand. During your visit to this stunning beach, plan to visit the Gannet Colony, which overlooks two beautiful bays.
Milford Sound
New Zealand is complete with adventures, and another exciting place to visit here is Milford Sound. Situated towards the southwest of South Island, this is a fiord in New Zealand. It is famous among locals and foreigners for its looks as it encloses the magnificent Mitre Peak and cascading waterfalls. Take a boat tour on your holiday to Milford Sound in New Zealand. Check out Stirling and Bowen waterfalls. Do glimpse the rare black coral at Underwater Observatory.
Matapouri
Just 35 km from Whangarei, Matapouri is an offbeat tourist destination in New Zealand. It is a stunning coastal terminus with gorgeous white sand. It is a beautiful area in Northland with few holiday cottages. Whale Bay is just 40 minutes away, and the two are linked via a walkway. Check out Mermaid Pools.
Piha
A tranquil seaside village to the west of Auckland, Piha is one of the best places to visit in New Zealand. It is a breathtaking black sand surf beach with a rugged, rough coast. The hills surrounding Piha are excellent locations for nature walks. Do visit Black sand Piha Beach, and gorgeous Piha Canyon.
Wanaka
Having spectacular panoramas of the snow-capped mountains, Wanaka is a townlet in New Zealand. It is famous for all the adventure activities. The Snow Farm near Wanaka is the best place to enjoy cross country skiing. Do indulge in skydiving, canyoning, and mountaineering. Go hiking and trekking along Roy's Peak, an uphill hike that would take around 3 hours.
Conclusion: Best Holiday Spots In New Zealand
So, these are some of the Best Holiday Spots In New Zealand. Your trip to New Zealand stays unfinished without visiting these interests. You can have a lovely experience and make your trip memorable by seeing all these mentioned places. Plan your New Zealand trip!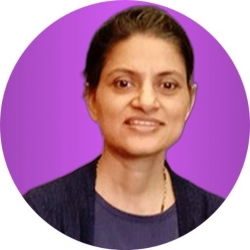 Latest posts by Sudha Pai
(see all)