Located in the heart of India, Indore is a blend of rich culture, arts and crafts, and modern lifestyles. and has many Famous Places To Visit In Indore not to be missed on your Indore visit.
Indore has developed its individuality as one of the best destinations. The city has a lot of cultural heritage. So, people visit Indore to experience it. The blend of natural marvels and historic structures makes a trip to Indore a delightful experience for every traveler.
Opting for an Indore tour for your vacation will allow you to relish nature and the city's destinations. The rapid growth in the Indore is luring more and more visitors every year. Indore is known to be a hotspot for gourmets. There are so many tasty food items that can be enjoyed here. From the ancient temples and palaces to the markets, there is so much to enjoy in Indore.
Here Are Some Of The Famous Places To Visit In Indore
Rajwada Palace
A historic structure that once belonged to the Holkars of the Maratha Empire, Rajwada Palace is one of the oldest in Indore. This palace, built over two centuries ago, displays a magnificent blend of the Mughal, Maratha, and French types of architecture. Make sure you visit the place in the evening to attend the light and sound show.
Lal Bagh Palace
Lal Bagh Palace, Indira Nagar, Indore, is a lasting testimony to the lifestyle, art, and architecture of the Maratha rulers. This structure, former the home of the Holkars, is currently a museum. It features stunningly designed interiors with Indian and Italian artworks, grand chandeliers, antique furniture, Persian carpets, and a stunning ballroom.
Indore Museum
Situated in the city's heart, Central Museum (also known as the Indore Museum, Navalakha) is a heaven for history lovers. Founded in 1929, the museum displays artifacts and relics from the prehistoric period and modern spans. The important displays comprise sculptures, coins, stone statues, cannons, and armors. If you enjoy knowing about rich regional history, this is one of the must-visit museums in Indore.
Patalpani Waterfalls, Mhow Tehsil, Indore
This magnificent cascading marvel encircled by thick woods is among the must-visit places on a trip to Indore. It rushes down in its full glory during monsoons, making travelers fascinated. Falling from an elevation of 300 feet, this waterfall forms a spectacular sight. If you think of a one-day picnic spot near Indore, Patalpani Waterfalls is your best option.
Annapurna Temple
Annapurna Temple is a spot in your visit places in Indore for its unique grandeur. The temple is devoted to Goddess Annapurna, the deity of food and an incarnation of Goddess Parvati. The temple also has sanctums dedicated to Shiva, Kalabhairava, and Hanuman.
Bada Ganapati Temple
This temple acquired its name due to the size of Lord Ganesha's idol – at the height of 25 feet, it is stated to be one of the most prominent idols of the God in Indore. The statue is created of a peculiar combination of limestone, jaggery, bricks, and holy soil and water from the significant pilgrim spots in India. Located in a quiet lane in Indore, the Bada Ganpati temple bears significance based on the height of the Lord's statue.
Chappan Dukaan
Scour the flavors of Indore and be prepared to delight your taste senses at ChappanDukaan, one of the most iconic food lanes in the city. Chappan in Hindi indicates 56. Initially, the street once had 56 shops. However, several shops on the road sell a broad range of tasty foodstuffs. Evening and nights are the most happening and most busy times of the day here, so schedule your stop.
Try Paani Puri, Egg Rolls, Momos, Khopra Patties, Dahi Puri, Meat Burgers, Gond Ke Laddu, Kachori, and Paan.
Sarafa Bazar, Indore
Experience more of Indore's genuine tastes? Find your way to SarafaBazar, a famous street food market in the Indore that sells the best local culinary delights. A jewelry market during the day and a gastronomist's refuge at night, this grub lane is where you can enjoy your day.
Do taste Rabri, Khopra Patties, Kulfi, Ratalu, Jalebi, Garadu, Poha-Jalebi, Bhutte Ka Kees
Ralamandal Wildlife Sanctuary At Mirzapur
You can spend a day enthralled in wildlife findings. Pack your bags and go directly to Ralamandal Wildlife Sanctuary at Mirzapur, a green area in Indore. Home to many wild animals like leopards, blue bulls, barking deer, and sambars, it is one of the favorite places for nature enthusiasts and photo lovers. The place also has trekking routes.
Shopping – We have included popular Markets in Famous Places To Visit In Indore
MT Cloth Market
Located in the enormous Shekhawat Market, the Maharaja Tukojrao Holkar Cloth Market is one of the oldest shopping centers in Indore and is mainly known for its wholesale cloth market in Indore.
Sitlamata Bazaar
The Sitlamata Bazaar is in a section of the Shekhawat Market, and it is the one-stop place for all kinds of wedding shopping. It is an excellent hub for all types of ethnic wear, and several stores sell exquisite sarees and lehengas.
Heritage Market
The Heritage Market is centrally found, so it is pretty easy to access it from any part of the Indore.
Moolchand Market
Adjacent to the famous Rajwada of Indore, this marketplace is effortless to find. There are many readymade garment stores selling clothes, and also are tailors here who will create custom-fitted dresses. It is one of the cheap clothes markets in Indore.
Topkhana Market
This thought there was an ammunition market initially, which is how the region got its name. It is one of the best markets in the Indore. You can find handmade goods like wood-carved figurines, leather toys, and stone-carved household items. Naturally, if you visit Indore, you will find this a great place to pick up some souvenirs for your family back home. One of the best buys here is the terracotta idols. They are prevalent among foreign tourists who want to buy something genuinely Indian.
Tibetan Market
The Tibetan Market in Indore, at the center of the city, is a great place to buy articles that are very much reminiscent of the hill precincts. The market comes alive during the winters when the Tibetans come down with their wares. You will find wonderfully handcrafted items made by Tibetans at affordable prices. The best specialty about the market is that you can find woolen garments, leather jackets, mufflers, and various stoles and scarves at very affordable rates. You will also find stores selling Tibetan carpets and rugs, artworks, and silver Tibetan jewelry. The market is one of the best in the Indore to lay your hands on some authentic Tibetan eats like momos, Thukpas, and other kinds of dumplings.
Khajuri Market
The go-to destination for the Indore's students is the Khajuri Market, known for its book stores and stationery shops.
Jail Road Market
This market is vital for electronic goods and home appliances.
Marothia Bazaar
This bazaar is earmarked for handmade goods, handcrafted items, and local artisans.
The best spots to visit from Indore are Mandu, Maheshwar Ghats, Mahakaleshwar Temple, Omkareshwar, Ujjain, Janapav Hill, Tincha Falls, Lotus Lake, Jahaz Mahal, Ahilya Fort, Pachmarhi, Hanumantiya, Vidisha, Bhimbetka Caves, Sanchi, Choral Dam, Burhanpur, Bhopal, Bamniya Kund, Ved Shala, Narmada Ghat, Hoshang Shah's Tomb.
Boasting a rich past and quick industrialization, Indore is famously known for its cotton handloom industry, magnificent palaces, temples, street meals, night markets, etc. Although there are various shopping malls in Indore, the street shopping venture is unique. Do not fail to visit the fantastic places to visit in Indore. No wonder the city is gradually becoming a choice destination for travelers from across the globe.
Conclusion
It is a common saying, if you go for a holiday, one should try to visit the places that destination is known for, Hope our list of Famous Places To Visit In Indore will sure help you do that! Do visit Indore!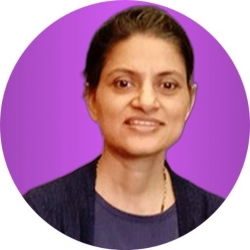 Latest posts by Sudha Pai
(see all)