Goa stands as a Coastal Paradise. The tiny state of West India offers a collection of beautiful beaches, incredible seafood, fantastic nightlife, & exciting watersports. Check out the Tourist Attractions of Goa below and see if you want to plan your next holiday to the Costal Paradise of India.
Being a famous beach terminus in India, it is a lovely honeymoon destination, a great getaway spot with friends, and a fantastic family holiday place. Goa has countless activities and attractions to keep the visitors occupied.
There Are Two Sections, Namely – North Goa & South Goa
North Goa: Beaches & Attractions – 
Calangute
Baga
Candolim
Anjuna & Beach Shacks
Fort Aguada
Church of Mae De Dues
Boghdeshwara Temple
Chorao Island
Divar Island
South Goa is known for its Quiet Beaches like Butterfly, Palolem, Polem, & Agonda; Extravagance Resorts; Se Cathedral & St Xavier's Church; & Dudhsagar Waterfalls, where one can enjoy Trekking.
Goa Visitors Can Enjoy
River Cruises
Rajbhavan Tour
Bikes Tour
White Water River Rafting
Hot Air Ballooning
Bird Sighting Tours at Dr. Salim Ali Bird Sanctuary
Ayurveda Massages
Shopping Sprees
Water Activities – Scuba Diving & Sea Rafting
Other Adventure Activities like Paragliding & Bungee Jumping
Our Goa Travel Guide adds the most authentic information, ensuring you know everything about the state before taking a trip. Our accurate Goa travel guide includes places to visit & top things to do.
Some Tourist Attractions Of Goa
1. Shree Ramnath Temple
The Ramnath temple was at Bandode near Ponda around 1566. The temple's main deity is Lord Ramnath. The Idol of Ramnath was shifted to the present site in the 16th century to avert its destruction by the then Portuguese controls. In May 2011, the Ramnath temple completed 450 years at its current location.
2. Mahalsa Temple, Mardol
Shri Mahalasa Narayani's temple is at Mardol in the western coastal state of Goa, India.
Many devotees and tourists visit this 450-year-old temple every year to obtain the blessings of the Divine Goddess.
The Mardol Temple has unique features.
The temple has the tallest Samai (lamp) or the Dnyandeepa.
The Deepasthambha is world-famous in Goa Tourism Development Corporation;
A full-granite Sabha Mantapa,
Copper roof to the main temple, historic bell, and many more exciting items.
An extraordinary feature in the Mardol temple is the beautiful dressing up of Shri Mahalasa in various Alankaars at various duration, sometimes during multiple times of the day.
To the enthusiastic devotee, she appears as different Gods and Goddesses, and one can make Special Puja Offerings to the deity.
3. Shri Mangeshi Temple
The stunning 400-year-old Shri Mangesh temple, dedicated to Lord Shiva, is outstanding with its elegant and straightforward structure. It is the most beautiful temple, the must-visit place in Goa. A majestic seven-storeyed lamp tower or deepstambha stands in the temple complex. The Sabha Griha is an assembly hall that can accommodate over 500 devotees.
Shri Mangeshi temple is at Mangeshi Village, Priol, Ponda taluka. Temple is at a span of 1 Km from Mardol, near Nagueshi, 22 Km from Panaji city, and 26 Km from Margao. This temple is one of Goa's largest, most exquisite, tranquil, and frequently visited temples. The temple has recently banned the entry of foreigners into the temple.
The temple's main deity is Bhagavan Manguesh, an incarnation of Shiva. He is the kuldevta of many Hindus in Goa, especially Saraswat Brahmins and Bhandaris.
4. Basilica Of Bom Jesus Overview
The Basilica of Bom Jesus is the Roman Catholic Church located in Old Goa. It is the oldest Church of Goa, a UNESCO World Heritage Site. The church completed its construction in 1604 and stood as an epitome of Portuguese colonial architecture and Baroque architecture.
It is located in Bainguinim, about 10 km from Panjim, and attracts several tourists worldwide. The church holds the relics of St. Francis Xavier.
5. Miramar Beach
In North Goa, initially as Gasper Dias Beach, now Miramar Beach. Some distance away from Panaji, Goa's capital city, Miramar beach is family-friendly and ideal for groups of friends to hang out with and fitness lovers who can enjoy morning and evening walk/runs or yoga sessions. Many sports activities are available at Miramar Beach for adventure lovers. Many restaurants and bars are promising for those who want to hang out at the beach.
Adjacent to Miramar Beach is the estuary of Mandovi River, which extends into the Arabian Sea. Across the beach and river, one can also glimpse the impressive Fort Aguada. The statue of Goa's first chief minister, late Dayanand Bandodkar, is also one of the attractions of Miramar Beach. Miramar also becomes a birdwatcher's favorite place in the winter season when one can spot many migratory birds here.
6. Dona Paula
Dona Paula beach is 7 km from Panjim and is popularly called the lovers' paradise in Goa. Old Goa Viceroy's daughter Dona Paula de Menezes has a love story connected with this beach.
Every year thousands of tourists come here to get a share of their enjoyment, and the story attached to it also makes it an exciting place to visit. This place is in the southern portion of the peninsula; the beach also has significance because the two prominent rivers, Zuari and Mandovi, meet the Arabian Sea. The beach offers exceptional views of the palm trees and Harbor. The place offers a serene relaxation.
Conclusion
These were just some of the Tourist Attractions of Goa. Plan a Trip and experience the place for yourself.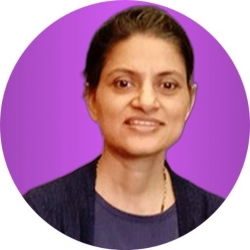 Latest posts by Sudha Pai
(see all)