Situated in the Bay of Bengal, it is one of its last remaining pristine rainforest islands. The Beautiful Andaman & Nicobar Islands are peaceful tropical islands on the outpost of India. With turquoise blue water beaches and an era of history, Andaman & Nicobar Islands is about 1,400 km away from the east coast of mainland India. Port Blair, the capital of this union territory, has an airport and seaport linked with the rest of the country and with various tourist islands. Havelock and Neil Islands are favorites among travelers for their white sandy beaches and excellent diving options.
Andaman & Nicobar Islands contain 572 islands, only 37 inhabited, and a few are open to tourists. Havelock Island is one of the largest and most famous islands in the Andaman & Nicobar Islands. Travelers generally enter from Port Blair via flight or yacht and spend multiple nights in Havelock and Neil Islands, which have splendid resorts.
Port Blair is used as an interconnected city to take ferries to nearby islands. However, visitors also spend a day or two here exploring the town and nearby beaches. People take day journeys to Ross Island and North Bay Island / Baratang, and Jolly Buoyisland from Port Blair.
Andamans have the most exotic beaches that offer the opportunity to try several water sports such as Scuba Diving, Snorkeling, and sea walks. North Bay Island near Port Blair, Elephant Beach on Havelock Island, and Bharatpur Beach on Neil Island are three famous seasides to try out watersports.
Places To Visit In The Beautiful Andaman And Nicobar Islands
Cellular Museum And Cellular Jail
Cellular Museum and Cellular Jail stood silent witness to the agony administered to the freedom fighters. The narrative awakens as we visit 'Veer Sawarkar' Smarak and catch the light and sound display.
Kala Pani Museum
Kala Pani Museum depicts the freedom struggle and past of Andaman.
Swaraj Dweep (Havelock)
Swaraj Dweep is known as one of the treasures of the Andaman Islands.
Elephant Beach
Elephant Beach – is one of the unique beaches on the Havelock Islands. Here, you can relish various adventure water sports activities like Banana Boat, snorkeling, underwater sea walk, etc.
Snorkeling
Snorkeling in Andaman is the best and most popular activity here. What makes this a popular snorkeling location that attracts several visitors every year is the coral reefs at a depth of just one meter from the surface, which is not a common phenomenon. Apart from the coral reefs, many other exotic marine species can be spotted. This experience makes this island a favorite place in Andaman.
Sea Walking
Unlike snorkeling, swimming, and observing the underwater life from the water's surface, sea-bottom walking is quite the opposite and involves diving to the ocean's depths and walking around and scouring the various sea plants and fish that encircle your stride about the water. Andaman and Nicobar islands have rich aquatic life, and there are many different types of fish.
Radhanagar Beach
Radhanagar Beach is Asia's Best Beach and the 7th best beach globally.
Neil Island
Neil Island/Shaheed Dweep has incredible biodiversity, unexplored coral reefs, and white sandy beaches.
Bharatpur Beach
Bharatpur Beach is the best bluewater beach in Andaman.
Port Blair
Enjoy an excursion to Baratang Island. The island has overgrown mangrove forests and rich, diversified fauna. Nearby is a Mud volcano. It is created by gases and liquids excreted by the earth's interior. There's no lava streaming out, but mud in a semi-solid state comes out of the volcano. Later we appreciate a boat ride through the mangrove reserves to the stunning Limestone caves to scour stalagmite and stalactite formations assembled ages ago due to the slow deposit of lime on the ground's exterior.
Mount Harriet National Park
This place is ideal for an engaging overview of the nearby islands and the sea. Also, visit Netaji Subhas Chandra Bose Island (Ross Island) – an island that was once the administrative center of the British. Visit ChidiyaTapu – also known as the 'Bird Island,' is home to various species of birds and is a heaven for birdwatchers. View magnificent sundown over the Andaman Sea. Shopping in Andaman is its kind experience, with Port Blair being the best place. Some great and diverse shopping centers and regional and beach markets can be located in Port Blair, which is Port Blair, which is indeed the shopaholics' Eden.
What Should Be On Your Shopping List?
Wooden antiques
Coconut carved decoration works
Ornaments constructed of shells
Crafts created from Cane
Spices
Sarongs and Hats
Pearl Jewellery
The Best Shopping Places In Andaman
Aberdeen Bazaar
Sagarika Market Andaman, Located in Port Blair,
Electric Plaza
Shell-Based Products Markets
MG Road
Craft In Andaman
Beautiful souvenirs like bamboo cane crafts, coconut shell lamps, and lovely fashionable accessories made by shell earrings make visitors love this area. The beautiful earrings, bracelets, and chains created from shells and grains are the favorite hot products of the young crowd and travelers.
Food
The staple diet of Andaman comprises rice, coconut, spices, and plenty of seafood. Being a group of islands, Andaman is a utopia for seafood lovers. From cuttlefish, crabs, lobsters, and prawns to the all-time favorite Red Snapper, you can taste a variety of seafood here.
These islands have a heavenly climate that soothes the traveler. Stunning beaches and picturesque topography make the islands a perfect excuse to pursue an Andaman Nicobar visit.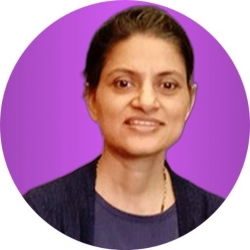 Latest posts by Sudha Pai
(see all)