Here are a few handy recommendations to help you make the right food choice. Planning your visit but confused about which food items to go for? These listed items will aid you in finding your best food meal ever! Check out Best Street Food In Mumbai.
The list comprises delicious combinations that all food lovers would love to taste. We have picked both vegetarian and non-vegetarian options for all types of foodies.
List Of Best Street Food In Mumbai
Vada Pav – Potato Burger
VadaPav is the top street food dish. It is bun bread (pav) and a fritter(vada) loaded with mashed potato. The dish is served with zingy and sweet chutneys, fried chilies, and garlic powder chutney.
Misal Pav
The dish from Pune is a combination of cooked lentils topped with potato bhaaji, poha, chivada, chopped onions, and tomato. Consume this alluring and zingy street food of Mumbai with pav and yogurt. If you consider healthy options in Mumbai, then MisalPav is best.
Pav Bhaaji
Another favored street food is the PavBhaaji. An assortment of mashed vegetables cooked with spices and seasonings (bhaaji) is served with bun bread (pav) heated on a pan. Add butter to pav.
Batata Vada – Aloo Bonda
BatataVada, popularly known as AlooBonda, is made of a potato mash patty daubed with chickpea flour, salt, turmeric, and red chili powder condiments are added, then deep-fried, and the dish is served with green chutney and fried green chilies. It is a mashed potato pakora created in a Mumbai manner.
Do Try: Sabudana Vada
Ragda Patties
Top street food in Mumbai, Ragda Pattice combines ragda – soft and spicy flavored chickpeas – and deep-fried mashed potatoes patties. The ragda is served with patties, finely cut onions, tamarind sauce, and green chutney.
Mumbai Sandwich
The Mumbai Sandwich is an assortment of unique ingredients. It comprises bread slices with pieces of beetroot, boiled potatoes, cucumbers, onion rings, and mint chutney. The sandwich has a toasted variant.
Akuri On Toast – Parsi Dish
Akuri, the famous street food of Mumbai, is a tangy scrambled egg Parsi dish spiced with fried onions, ginger, coriander, chopped chilies, and black pepper. It is traditionally consumed with bread and toast. You can enjoy it with a hot cup of tea/chai.
Kanda Poha
Kanda Poha, popular Mumbai street food, is easy to prepare as a snack. Onions (Kanda) and flaked rice (poha) are combined with diced potatoes, green chilies, and peas. The mixture has mustard seeds, fresh coriander, and lime juice tempering.
Do Try: Sabudana Khichadi
Frankie – Stuffed Rolls
Frankie is famous street food in Mumbai. It is a naan bread with egg coating, rolled with mutton/chicken stuffing. The vegetarian variant does not have an egg coating. The filling comprises paneer or potatoes. It is a roll that you can appreciate whenever you have hunger pangs.
Bhel Puri & Sev Puri – Delicious Chaat
Among the vegetarian dishes of street food in Mumbai, BhelPuriand SevPuriare the most favored. BhelPuri is a Chaat made of puffed rice, vegetables, and a tangy tamarind sauce. Sev Puri is another food dish created of Puri loaded with diced potatoes, finely cut onions, three chutneys (tamarind, chili, and garlic), and topped with sev (tiny pieces of crunchy noodles created from chickpeas). It has a topping of finely cut raw mango slices or a bit of lemon juice and chaat masala.
Do Try: DahiPuri, PaniPuri.
Baida Roti- Square Shaped Patty
Baida Roti, a famous Mumbai street food, is a square-shaped fried patty of spiced meat (chicken, mutton) with whipped eggs and onions. This delicious street food will make you complete and delighted.
Do Try: Chicken Bhuna Roll, Kebabs, and Rumali Roti.
Zunka Bhakar – Authentic Street Food
ZhunkaBhakar is the favored street food in Mumbai. It is prepared using chopped onions warmed with mustard seeds, curry leaves, and chickpea flour. It tastes well with jowar roti (bhakri). It is traditional healthy street food in Mumbai. If you have a Mumbaikar buddy, request them to regale you with these delicious meals.
Falooda
Falooda, an Indian adaption of the Persian sweet dish, is a creamy drink of vermicelli blended with milk, almonds, pistachios, rose syrup, and basil seeds crowned with ice cream. This street food is excellent in Mumbai in the summers. Do also try Juices and milkshakes.
Steamed Idlis And Vadas
Another favorite street food in Mumbai is Idli / Vada, served with Sambhar and coconut chutney. Idlis are steamed preparations of fermented black lentils and rice. Vedas are delicious fritter-type snacks produced using Lentils, chilies, onions, and curry leaves.
Mysore Masala Dosa
Dosa, a staple South-Indian dish, is a light pancake food of fermented rice batter. Do taste a variety of dosas available.
Dabeli
Dabeli is another best veg street food in Mumbai. Those who love snacking will love the taste of Dabeli. The pav bread is spread with amazing zesty Dabeli Masala created with crushed peanuts, mashed potatoes, and condiments, then topped with Nylon Sev, pomegranate seeds, and chutney.
Keema Pav- A Signature Parsi Dish
Do try KheemaPav on your trip to Mumbai. KheemaPav is a signature Parsi dish and a snack for breakfast, lunch, and dinner. All non-vegetarians will appreciate this dish. Have a bite of pav bread and load it with minced mutton crafted in tasty tomato gravy. It is the best non-veg street food in Mumbai.
Pani Puri
Panipuri is loved by most all over the globe! Who does not like PaniPuri? And the one you will try in Mumbai will cause you to fall in love with the tangy, delectable water balls. The most famous street food in Mumbai that you can have is Pani Puri at any of the food stalls in the city. You even have variants in the taste of waters like HingJeera, KhattaMeetha, etc. Work up your craving with a plate of PaniPuri in Mumbai.
Enjoy at least some of this best street food collection in Mumbai. Everyone relishes the Mumbai street meals. Do you?
If you have a favorite street grub outlet in Mumbai, convey it to us by posting a comment.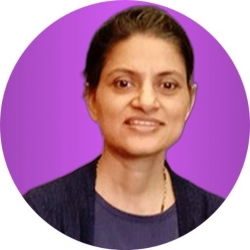 Latest posts by Sudha Pai
(see all)