Botswana is one of the least-known African countries regarding riches and exploits. However, when it comes to the tourism charts, it consistently ranks among the best tourist attractions in Africa. It has a contrasting yet beautiful view from its Vast Savannah to the Barren Desert and the Marshes of Okavango. Tourism in Botswana can be more costly than in other places. It may be considered a luxury for the few rich, but the price is always worth it. Here is a list of Must Visit Places In Botswana.
This Is Our List Of Must Visit Places In Botswana
1. Okavango Delta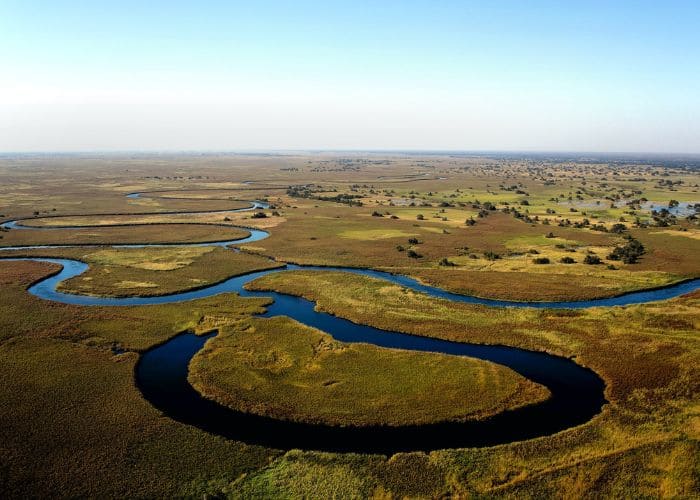 It stands to reason that this is the number one must-visit place in Botswana because the Okavango delta is one of the largest inland deltas and ranked 4th out of 500 in Lonely Planet's ultimate travel destination list. Okavango Delta is one of the most beautiful and awe-inspiring places in Africa and worldwide, with a majestic area coverage of 20 000 sq km. It mainly consists of a unique ecosystem of vast grassland and swamps with a wide variety and quantity of Wildlife. The main activities include Safaris, a Powerboat Drive, and Exploration via the local and traditional Dugout Canoe (mokoro).
A visit to Okavango promises a thrilling and exciting adventure as you slowly cruise through the waters and encounter mighty animals like elephants, lions, hippos, and the vast bird species. If you plan to visit the Okavango, know that there are limited spots as many tourists are already coming to visit. The number of people allowed to visit is strictly controlled to protect the environment. As such, you need to book well in time and not be demoralized if you are given a later date for a visit or your application gets rejected. Do your research in time for times of visit to avoid disappointment.
2. Moremi Game Reserve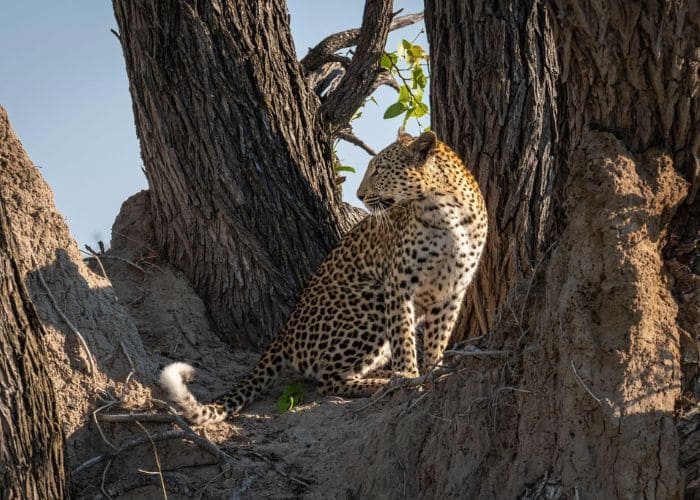 It scooped the best game reserve in Africa in 2008 and is the second must-visit place in Botswana. Situated on the east side of the Okavango Delta, Moremi Game Reserve promises to offer one of the best views in their lifetime. The park has many campsites and also offers a tremendous self-drive experience. Its unique ecosystem consists mainly of the most Beautiful Wildlife in Africa. It is also one of the few parks solely founded by residents in their growing concern for the threats to the Local Wildlife and the environment.
3. Chobe National Park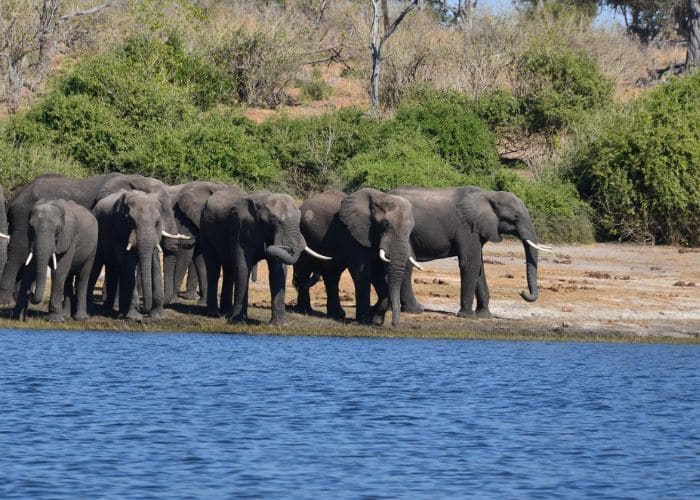 As the third-largest park in Botswana, Chobe National Park takes third place on our list. It is one of the few parks in Africa with the highest concentration of rare game animals. Chobe National Park derives its name from the mighty Chobe River, breathtakingly beautiful with its blue waters and a unique concentration of Wildlife. The park offers a beautiful view and is one of the few places where you spot a herd of more than a hundred elephants at once, especially during the winter season, and this is a once-in-a-lifetime experience.
4. Central Kalahari Game Reserve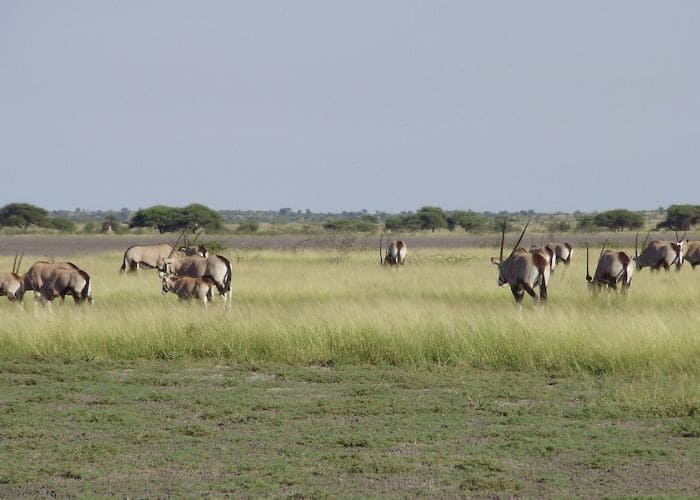 If you want to experience the true African wilderness, which is sizeable open terrain, great grassland, and clear blue sky, Central Kalahari is your must-visit place in Botswana. The summer rain usually ushers in a vast number and variety of Wildlife, and it is usually the best time to visit the place. However, its vast nature always offers a mysterious and wild African experience and always revives the curious and exploring nature in all who visit it.
5. Makgadikgadi Pans National Park
Lastly, with its mouthful name, is Makgadikgadi Pans, National Park. It is a vast and unique park, stretching from the grasslands of the Boteti River to the dry Makgadikgadi salt pans. It offers a spectacular view of various Wildlife, especially during the rainy season and winter when the Boteti river starts to flow. The salt pans offer vast open, dry land for a pure African wild experience. By the way, Makgadikgadi Pans are giant salt pans worldwide, with an area coverage of 30 000 sq km. So it is a must-visit place in Botswana.
Conclusion
These are our Must Visit Places In Botswana. However, the list does not end here, but this is our preferred choice. Botswana is a beautiful and peaceful country, and with these wondrous places, your visit to Botswana will always be memorable.
Latest posts by Divyeh Sharma
(see all)