The City of Ghats, also called Varanasi / Banaras / Kashi, reflects the centuries-old customs, impacts, attacks, and transitions. This City, Varanasi, is one of the oldest cities in India and one of the most ancient in the world. Varanasi is one of the most important destinations for pilgrims. Varanasi is a significant rail intersection. And visit The City Of Ghats Varanasi is also a must-do pilgrimage for Hindus.
On the banks of the most sacred river in India – Ganga, this City enthralls its ambiance, which one can experience on their Kashi Yatra. Whether it is the ceremonial Ganga Aarti on Dashashwamedh Ghat, the atmosphere resonates with sacred chants, sharing nirvana at Sarnath, or shopping for the unique Banarasi saree – a Kashi yatra enables you to create memories.
Why Visit The City Of Ghats Varanasi – Some people are attracted to Varanasi for a feeling of 'moksha' or salvation, while others want to have a glance at an ancient civilization. Others want to enjoy a boat ride over the mighty Ganges.
Places To Visit In The City Of Ghats Varanasi
Visit Kashi Vishwanath Temple – Kashi Vishvanath Temple is one of the most well-known Hindu temples devoted to Lord Shiva. It is in Varanasi, Uttar Pradesh. The temple looks stunning, standing on the bank of the sacred river Ganga and one of the twelve Jyotirlingas, the holiest Shiva temples. The central deity is known as Vishvanatha or Vishveshvara, meaning Ruler of The Universe. Varanasi city is also called Kashi, and so the temple is called Kashi Vishvanath Temple.  
Bharat Mata Temple – It shows a map of Undivided India.
Banaras Hindu University- previously Central Hindu College, is a central public university, 
Sankat Mochan Mandir – This is the temple dedicated to the Hanuman
Birla Mandir- known as the Birla Temple as the Birla Group of Industries builds it.
Tulsi Manas Temple – This is a temple with great historical and cultural importance to Hindus.
Bismillah Khan House – House of an Indian musician, credited with popularizing the shehnai.
In the evening, do enjoy a Cycle rickshaw ride. Go shopping.
Try out a variety of foods there.
Sarnath
Sarnath lies only ten kilometers away from Varanasi and is an important Buddhist pilgrimage site. Sarnath, you must know that Buddha gave his first discourse in the 5th or 6th century BC here. Sarnath, at different junctures, has been known as Rishipatana, the spot of the rishis or sages, or Mrigadaya, deer park. Sarnath's name emanates from Saranganatha, lord of deers.
Places To Visit In Sarnath –
Dhamek Stupa
Sarnath Archaeological Site
The Mahabodhi Society Temple
Chaukhandi Stupa.
Banaras Art Gallery
Banaras Art Gallery is one place for art lovers. Here, you can obtain a broad spectrum of craftworks and artworks that local artists do. You can also purchase figures of old and trendy techniques. There is a considerable variety of decorative home items. You can buy works of art under a budget. The place is a paradise for those who value appreciating the skills—a market loaded with pieces finished by local artists.
Area: Rani Laxmi Bai Lane Assi Main Road, Varanasi
Food
What comes to your sense when you feel Varanasi? It would help if you pondered the Varanasi Ghats, Kashi Vishwanath Temple, or the City's thin passages. Varanasi or Kashi is also about food. Starting from lip-smacking chats to the lovely temptation of desserts and thandai, Varanasi is a zone for food enthusiasts.
It is one of the most bustling market sites where individuals can see the famous Gyanvapi Mosque. Emperor Aurangzeb built this mosque. The market adjoining this mosque is very famous for selling shawls, bangles, and masks of Hindu deities.
Another significant thing that is very prominent in this area is the exquisite designer lampshades.
Markets In Varanasi
A culturally rich city, Varanasi has various specialties it's known for, from its temples and ghats to Banarasi sarees, spices, and paan.
Encircling the famous Vishwanath temple, Godowlia market is the oldest and the most esteemed market in Varanasi. Its well-known slim lanes surrounded by structures on both sides offer fine silks and brocaded textiles, famous Bhadohi carpets with detailed work to everyday readymade garments, inlaid woodwork items, and zari work.
Thatheri bazaar is a prominent market in Varanasi. You can find all articles of brass and metal in this market, intricate artifacts with inlaid stonework and minakari, Banarasi silk sarees, and brocade fabrics.
Vishwanath Gali is the market for those catering to their pilgrim essentials. It is a bustling street near Kashi Vishwanath temple and consists of shops selling idols, Banarasi silk, religious books, and highly delicious street food. Vishwanath Gali is the street that brings out the realism of Varanasi and will make you feel more related to the City and its core.
Chowk and Urban Haat is a periodic market where local artisans display their work. Brocade silk sarees, brass work items & jewelry are some of the best souvenirs you can take home from this market.
Brocade silk sarees, materials, items of everyday benefit, and metal items are available here at this market.
Conclusion
So, do plan a visit to The City Of Ghats Varanasi very soon.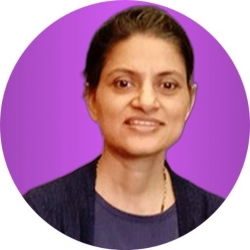 Latest posts by Sudha Pai
(see all)