Writing about my Visit To Riga gives me mixed feelings as it's my mother's 3rd death anniversary next week. It's the best time to write about this place and give her a tribute. I took this trip after 18 months in august 2019; I had put all travel plans on hold because my mother was not keeping well under dialysis.
Circumstances were not so extraordinary after my mother's sudden demise. I wanted to get away from my place where no one could recognize me or talk about my regular life. I had a valid Schengen and US visa, and after giving much thought and lots of research, I decided to take a 6-week trip to the north of Europe.
I started my trip from Riga first. I looked into all details and found that a substantial free festival in Riga, Latvia, is held annually on the third weekend in August. Also, in August, Riga has approximately 18 hours of sunlight, which gives you so much time to explore the city. The temperature is a little high and sunny at about 27 degrees in summer.
Also, the best part is during 3 days festival you don't have to pay any ticket prices it's a free ride on any of the trams (buses). If you are there at any other time, please buy a Riga Card. Otherwise, you have to purchase tickets at ticket offices that cost 1.15 Euro, at Public Transport Ticket Machines or at Narvesen Newsstands, Post Offices, and Rimi Supermarkets or the Tram itself costs 2 Euro.
I reached one day before there as it was a busy weekend. I could only get a hotel 8km away from the city center, which was fine as my love for walking is known to everyone; I can walk endless miles.
For my hotel, I took a taxi. Please download BOLT before going there; it's super cheap, and you can pay by card. Do not take other taxis as they will cheat. The first day after checking in, I decided to explore Central Market, Europe's Largest Market, and Bazaar in Riga, Latvia.
It is one of the most notable structures from the 20th century in Latvia. It was included in the UNESCO World Heritage Site list with Old Riga in 1998. It's definitely worth a visit – It's a massive market with outdoor stalls and 5 interconnected buildings. Each specializes in a specific area like meat, fish, vegetables, dry goods, and cooked food.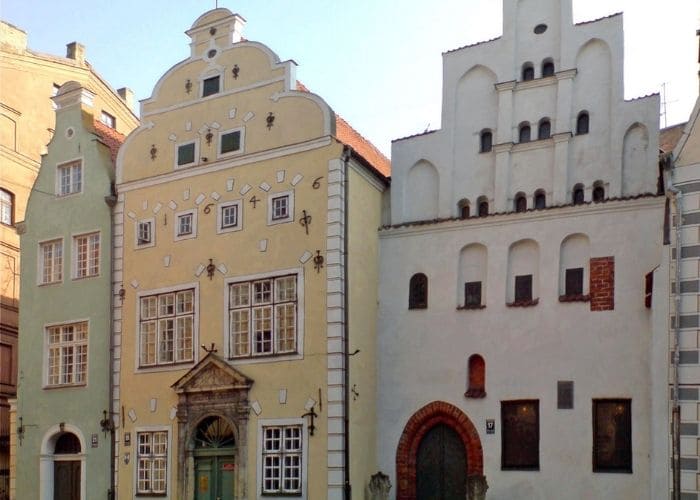 The restored buildings were previously part of a railway station. The outdoor area has various stalls. The toilets here will cost you 50c, and the market closes every day at 6 pm.
The next day Riga City Festival started as A Summer City Festival in the Largest Baltic Capital. Which gave me a Free Tram Ride to the City Center. I took Hop On Hop Off Bus Tour from there as I always do this in every city.
Don't miss below these places, my top favorites.
Vecrīga
Art Nouveau Architecture
Town Hall Square
Albert Street
Three Brothers
Freedom Monument
Bastejkalna Parks
Riga Cathedral
Swedish Gate
St Peter's Church
Art Nouveau Museum
Riga Motor Museum
Cat House
Vērmanes Garden
Latvian National Museum of Art
Jūrmala
Riga has a lively nightlife. There are various nightclubs around the city to party till the morning light. Please visit Skyline Bar, located on the 26th floor of Radisson Blu Latvija Conference & Spa Hotel.
Step into the panoramic elevator and let it take you to the top of Riga, where you can take in breathtaking views. The drinks were pretty expensive, but it was worth it for one drink and the experience of this view in Riga. Latvian cuisine is typical of the Baltic Region. The food is high in butter and fat while low in spices except for black pepper, dill, or grains/seeds.
My last night in Riga was the most fantastic part of the trip as it was the last day of the festival. They displayed one of the best Fireworks Show I have seen till today at the riverside starting at 11 pm.
Riga is part of Latvia; there are many more places to see outside Riga later.
If there's a Latvian souvenir through and through, it's Black Balsam, a bitter but slightly sweet liqueur made in oak barrels. 24 berries, roots, herbs, flowers, and essential oils go into each ceramic bottle of Black Balsam. If you want to try it, there's a crazy amount of concoctions available.
Also, I bought Rooster Shaped Lollipops, the symbols of Riga.
I recommend spending at least 3 days in Riga to allow yourself to explore beyond the city's central areas. I felt People are highly reserved and are not comfortable making small talk with strangers.
Compared to Scandinavia and Western Europe, Riga is a very affordable place to visit. Food, hotel, and transportation are cheap, and you can see all the major sights on foot because Riga is relatively small. It's a budget-friendly destination.
Yes, Riga is a beautiful city and one of the best tourist attractions in Latvia. It is truly a lovely place, and there are great entertaining and fun things to do in Riga.
One cautionary note beware of pickpockets and keep a tab of your belongings.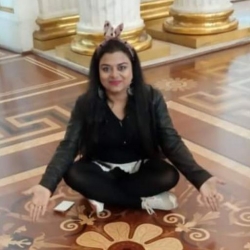 Latest posts by Nandita Chaudhuri
(see all)